To see Tomorrow
August 3, 2010
"Bye mom, love you."

"love you to Ella" she called as I was walking out the door.

I already saw the small golden car waiting outside for me. I ran to the car and jumped inside as it started to rain.
My best friend and I were riding to school together. Her 16TH birthday was a few months before mine, so she picked me up from home to take me to school.

Sydney and I have been best friends since kindergarten. We loved each other and would do anything for each other.

"Aw man, it's storming!I hate driving in the rain" Sydney exclaimed.

"Don't worry just pay attention to the road."

But secretly inside I was getting nervous. She was an ok driver, but not a great one.
" Hey do you want to come over tomorrow" Sydney asked.

"Sure I would love too!"

She gave me a smile, and i smiled back. Her smile was the last thing I saw. Before , I felt it. The sudden jolt of the car hitting something, I heard the shattering of glass, the twisting of metal, and cars screeching their breaks. Then all was quiet. I slighty remember me grabbing her hand and holding tightly. I made sure not to let go, and then I drifted into unconsciousnis.
I woke up to red and blue lights. It took me several moments to figure out where i was. I was surrounded by broken glass and twisted metal. I didn't feel any pain. I would later learn it was from the shock. I slowly twisted my head to see my friend. It looked like she was peacefully sleeping. She looked completely alright except for blood dripping down her head. I tried to move but I couldn't. Then I saw a man in a police uniform run up to me and ask.

"What's your name, honey?"



"Ella"

and then I drifted into the warm inviting sleep.

The next time I opened my eyes I was in the hospital. Everything hurt. I saw my mom and dad sleeping in the chairs beside my bed.


I later learned I had broken leg, and arm. I had a severe concussion, and several broken ribs.
A few days later I learned what I feared the most. My best friend was killed in the crash. Her haed hit the window and she was killed instantly.
The crash wasn't even her fault. We had been hit by a drunk driver coming home from an early morning party.
I was at the funeral. I saw looks of pity and sorrw. But, they will never know what true sorrow is. They didn't have their best friend die a foot away from them.
My best friend will never graduate highschool, she will never have a job, or kids. She will never live to see tomorrow.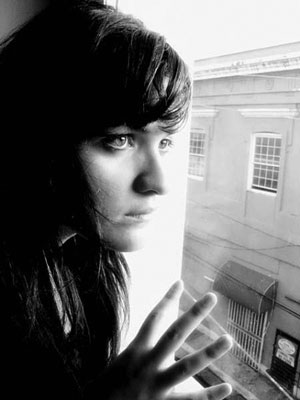 © Eveliz V., Bayamon, Puerto Rico