THE HIJAB, the scarf worn by Muslim women.
July 24, 2010
In Islam, all individuals become responsible and accountable for their behavior at the age of
puberty. To many Muslims, the hijab, the headscarf worn by Muslim women, can be both a symbol
and an act of empowerment. In addition, many Muslims see the veil as a sign of distinction, the more so
because it draws a connection to the Prophet Muhammad and his wives. The Quran requires Muslim
women to cover their bodies. If the women reaches the age of puberty, no part of her body should be
seen but the face and hands. However, the hijab is not an obligatory in front of the father, brothers,
grand-fathers, uncles or young children.


In some families and cultures, girls begin to wear the hijab at puberty simply because of families
and peers. Some girls decide, on their own, to start wearing the hijab even before the age when it is
required of them. Ida, a girl from Senegal, started wearing the hijab in 2006 when she was ten years old,
because her big sister was wearing it. She influenced her. The hijab was so beautiful on her sister plus
her mom used to buy beautiful scarves for her sister. So she was kind of jealous. She ended it up
wearing it and looked so adorable. The first day she went to school with her hijab on, the whole
school was surprised. They thought she could not wear the hijab because she wore clothes that barely
cover her whole body. She tried everything she could just to prove the people at her school wrong. In
fact, she gave away all of her old clothes and her mom bought her some new clothes.


The first week she wore the hijab, she felt so uncomfortable. She used to be so hot that she
stayed indoors a lot. But with her sister's advice, she continued wearing it. Finally, she got used to it
so much that she couldn't take it off while she was in the house. She felt so empty without the hijab.
During the summer, people who have never experienced the hijab felt sorry for her because they
thought she was so hot in the inside. However, even with the hot sun, she felt as the same as her before
she wore the hijab.


She came in Tennessee, USA, in 2006. It was completely different from Senegal. She did not know
any body except her family. Learning English was the hardest thing for her. The people looked so
strange. She felt so uncomfortable walking on the streets in her hijab because people stared at her
weirdly. When her dad told her that she had to go to school in one week she was so nervous. For days
she prayed for God to save her. She did not want to take off her hijab just because of people's
judgments after 4 years of experience without any problems.


The first day of school, she woke up early for the morning prayer. In Islam, we pray five times a
day. Her dad led the pray and his voice as he read the Quran, was soft and melodious. She was
standing there in her hijab with her mom, dad, sister and her brother. Kneeling before God, she felt a
sense of calm. She felt like nothing can hurt her, and nothing else matters. And that's when she knew
she was ready to face the consequences.


As scared as she was walking around the school in the hijab, she was also experiencing a feeling of
empowerment and freedom. As she was walking she noticed a group of boys laughing at her. She
passed them and couldn't believe she had butterflies. She wanted to hide herself in some place. She
ended up entering in homeroom with everybody comfortably seated. She closed the door behind her
and was confronted by an instantly silent classroom, lines of faces stared at her from their desks. Her
whole day was the same thing with bunch of staring. It was her longest day.


The first thing she did when she got home from school was to jump on her bed and to thank God
for giving her the courage to face people's reaction. Since that day she had more confidence on herself.
She went to school everyday. She did not care about people's comments anymore. She even made
friends and learned more English.


Until now she is still wearing the hijab and hopes she will wear it forever. She is still going in the
same school and is in the class of 2011. She is in the top 5, a very smart young lady. She wants to be a
doctor and I believe she can make it.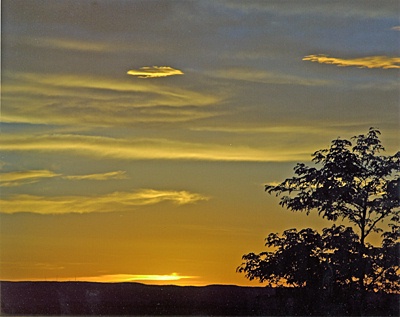 © Elizabeth B., Wichita Falls, TX