Life Is A River
July 10, 2010
Life is a river... you can't really say where it started; you can't really say when it will end. It flows, and its waters don't stop, when they meet a rock they go around it and the sun beams on it and allow things to grow in it... sometimes you fall in it, but it eventually filters itself caught again, you can go on and on.



Life is a roller coaster… once you get on you buckle for safety it stops you from flying off, once you put yourself in place you end up going a different way that you had in mind; things don't go as well as you think it would. When the tracks go up you get this weird nervous feeling, when it goes down it seems like you lost everything.



Life is a book… you skip a few lines and make things seem like its "okay" for the most part, you don't know the whole point to the story; you get caught off guard, side track and defocus about what's really going on, in reality you think of so many other things, you have this blank feeling as If you don't know where the last 10 minuets of your life went. Life "is" a river… the best thing to do is sit back and watch it flow as the breeze breezes and the waves wave, be who you want to be; don't ever let any body get you down.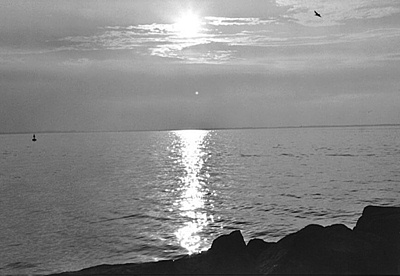 © Amanda L., Cumberland, MD