Parentnapped! -Chapter 2. Louise
July 18, 2010
My father "picked up", as I like to describe it, Louise from a restaurant two months ago, in December. He explained everything very simply, of her being "the nice lady he had met at Hoover's Diner" and that I was expected to treat her pleasantly as she would to me. I was not expected to treat her pleasantly; I was forced to- mentally. He gave me a rigid stare as a signal.

"So you're Velma! Just as you said, Roger, she is so cute! I know we'll get along so well."

She smiled smugly, and spoke in a tone so evidently fake and sugar-coated. That was the first time she got my name wrong.

I winced, but not as much for her to notice.

"Say hello to Louise, Velva."

"Hello, Louise."

Louise Derae. She had the same name as Louise Hart, a person of absolute stubbornness and obnoxiousness that only her four worshippers truly followed her. According to my first impression of her and the first week spent together, Louise Derae and Louise Hart were composed of the same material, although the former tended to sprinkle more sugar upon her actions.

She tended to stuff her plump self into excessively tight dresses and shove her feet into very high heels although she could not walk properly in them. It was somewhat amusing to watch her wobble in those shoes, teetering like a see-saw.

Louise liked to call herself "my father's best Christmas present ever". I disagreed, silently to myself. She would ramble on about how she should just go in a box and tie herself up with a ribbon. If I were my father, I thought, I would lock the box up and send it away to Bangladesh. But I said nothing and smiled as sweetly as possible, in order to avoid the stringent frowns of my father under his hawk-eye.

My father did know, that there would be not a single woman in the world that could replace my mother, who apparently left home without warning some day two years ago. He knew, but still pushed every emotion inside him and locked it all up.

Louise did not know my father had a runaway wife- that was still married to him. A divorce was impossible to be filed without the other spouse. My father did not want to be labeled as "the man that made his wife run away." He would not throw away his pride. So I became the daughter of a "dead" mother.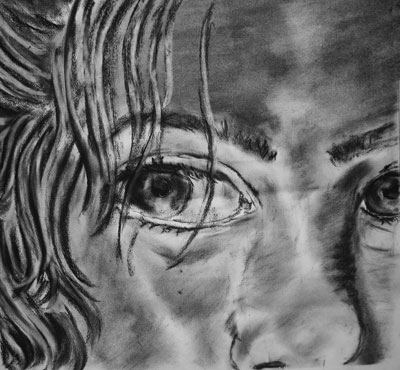 © Brooke W., Weston, MA