Four Rooms
July 15, 2010
The shrill ringing of the phone filled her with dread. She took a deep, self-cleansing breath and picked up the old, corded, black, shrieking phone.

"Is this Diane Helms?" A man's cordial voice asked after she had choked out a hello.

Diane cleared her throat and nodded. It was habit, even though she knew the man couldn't see her. "Yes," she added.

"We're calling you back about your interview. Unfortunately, there were so many talented people who interviewed that we don't find ourselves in need of your particular skills."

Yes, Diane thought, it was all worded very carefully so as not to hurt anyone's feelings. Not that it had worked.

"Right," she said, daring her voice not to waver.

"We are sorry, and we hope you go far with your various ambitions."

Diane doubted very much that this man actually cared about her various ambitions, but she mumbled, "Thank you, sir," and hung up the phone.

The click of the phone hitting the receiver and the silence that followed rang loudly in her ears.

That was the seventh failed job interview that June. There had been nine in May, and a rock-bottom twelve in April.

Diane was frantically searching for a job she liked. She made money with two jobs--one as a barista in the coffee shop under her apartment, and the other was working the register at a Borders across the street. Even with both, she barely made enough for the rent of her small apartment. She still had trouble with the finances, even taking into consideration her discounted rate, the owner being her Sorority sister from college.

The tiny four-room always smelled a little like coffee and burned Asiago Cheese bagels. There was her bedroom, painted a faded blue with her twin bed in one corner and a dark wooden dresser in another. In her room was one window that overlooked the streets of New York City, with matching blue, cheap, thin curtains on it. Another room was a bathroom with darker blue walls and only a white toilet and sink with the smallest shower that Diane had ever seen. Then there was the red-walled kitchen, with exactly one pot, one pan, one stirring spoon and two knives, spoons and forks, and a burned spatula. She had a fridge and a microwave, a toaster and a stove, and a tiny oven. She had decided not to spend money on a coffee maker--living above at coffee shop made it seem redundant, even though the coffee probably cost a lot more in the shop. The last room was painted a dying yellow. It had the biggest window, almost one whole wall, which showed a slightly shifted picture of the view from her bedroom. She had an overstuffed red couch and a worn-in brown leather chair, which were situated around a glass coffee table that was covered in rings from where sweating glasses had been set down. There was a small wooden desk in the room, too, and on it sat a tiny radio that Diane had found at a garage sale in Albany when she last visited her brother.

Diane sat on the couch, which felt like more than a friend to her than any person she could remember. She put her head in her hands.

Being a barista and a book seller was slightly depressing for someone who had gone to college as an English major.

The job she'd interviewed for this time was for a publishing company. It wasn't an editor or anything--she had actually stooped low enough to interview for a receptionist--but she had thought that even being near people who edited actual books would add some glamour to her otherwise glamour-less life. She had even hoped, quietly and secretly, that she would somehow rise up and become an editor when someone from the company had realized her potential.

But of course, she hadn't gotten the job. Like so many interviews, she had botched this one up.

Diane felt the bitter, silly, petty tears welling, and forced herself to swallow the lump. Being a woman of pride, she hated crying--even if there was no one around to see her. She especially couldn't cry over this.

It was just a stupid job, she told herself, just another stupid job. She let out a frustrated scream. Just a job at Little Brown! she thought.

She gave a shaky sigh and raised her head, her eyes catching on the clock above the radio--which she only used for NPR.

The clock told her it was 5:02, and her shift at Borders started at five.

"Damn," she said aloud, throwing herself out the door and barely remembering to grab her overlarge soft red leather purse.

She tripped down the stairs to the door that opened into the loud, exciting world of New York City.

Dashing across the street just before the light turned red, Diane had made it to Borders in under a minute.

Dropping her bag behind the check-out counter, Diane called a breathless hello to Delilah, the near-deaf seventy-something woman who had the same shift as her. Then she took up her position in front of the left register, and without stopping to catch her breath she said, "I can help whoever's next!"

She did this for three hours.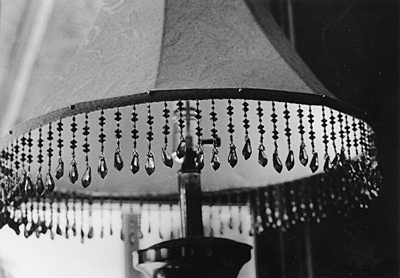 © Ashley T., Westport, MA