the clothesline
July 9, 2010
A mother is hanging up the laundry, her young child watches from the grass: With each clip, a sigh, lifting each clothe as if it were weighted with iron. Describing the load to the child. "It is much too windy," she says, "to be hanging up the laundry." But then, won't it dry? (thinks the child)

By the end of the clothesline, there is still much to do. The basket is still full. The mother is in hysterics. Choked sobs and thrashing overtake her weak, thin body. Onlookers are horrified. Other mothers offer to help. The child barely looks away. Emotionless.

She only knows that one day, she'll hang the laundry in quite a different way.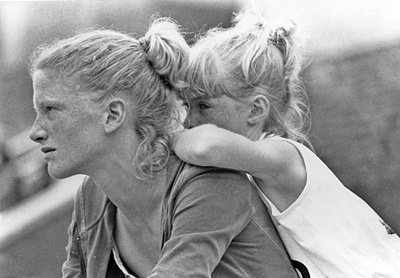 © Felicia F, Marlow, OK