Through the Glass
June 18, 2010
I see you through the glass. Sometimes it's foggy, and other times it's like it's not there at all. I feel so close yet I'm so very far away. I'm within arm's reach but I cannot touch you. Why? Why is it that I'm forbidden to be with you, yet I'm forced to watch over you every second of every year? As they flew by, I've come to love you, as you're the only thing I see, the only thing I know.

You don't even know I exist, yet my whole existence revolves around you. Father entrusted you to me when I came here. I felt blessed, not just because of Him but that I met you. I'm looking at you all the time, through this crystalline glass. I've seen you with others, you love someone else. It tears my heart out every time I see you with him, yet my feelings for you are forever.

I don't know how much time has gone by, the days go by, the years drag on, I see you yet you don't see me. I wish you could hear me. I speak to you in your dreams but you can't remember them when dawn shows up at morning.

I remember when you got your first boyfriend. He was a nice guy, I liked him. Had I been around I would have gotten along with him. Once I got my wings, I met him and I did. When you broke up with him I cried along with you, because seeing you like that is the worst thing I've ever experienced. Not too long after you found another one. By then I was granted manifestation, and had made friends with that boy. He was my best friend. But you couldn't see my feelings and went for him.

It broke my heart, but I still feel for you. I'll support your relationship, I'm happy as long as you're happy. I'll watch over you for the rest of your life, I'll prolong our real meeting for as long as I can. My one wish is just that you'd love me the way I love you.

I'm still watching you through this glass. And I still love you.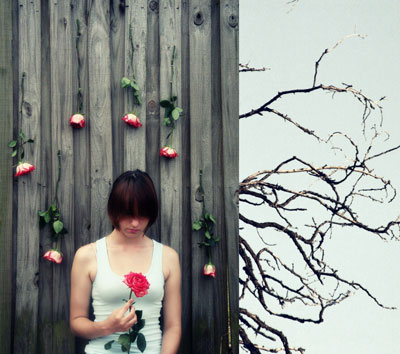 © Taylor S., Deltona, FL