What I Think / Chapter 3:
June 18, 2010
Tonight was my first night in my new apartment. No Mom. No Tawny. Just me. All alone.

Okay, maybe getting my own apartment so that my mom could move back to Wisconsin was a bad idea.

Eeeep! I think that someone just opened the door!

Oh, never mind. It was just me.

That's it. I have to get somebody over here.

Ring, ring, ring

"Hey Tawny."

"Sonny?"

"Yeah."

click

She hung up. I guess I could try Chad.

Ring, ring, ring

"Hey Chad!"

"Hey Sunshine, I hate to break it to you, but the sun isn't up yet. So why are you?" always charming.

"You see, funny story. I-"

"Here we go again!"

"But this is important! I'm in my new apartment alone for the first time, and I'm kinda freaking out. I tried to call Tawny, but she hung up on me."

"Sigh. I'll be there in ten."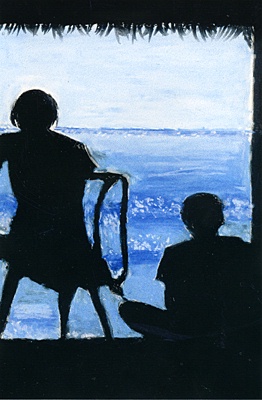 © Julia S., Haddon Heights , NJ