Real Friendship Last Forever
June 17, 2010
Renee and I slowly paddle our cannoe to the center of the lake.
" Lauren, this camping trip has been the best time of my life. I have learned so much more about my best friend and about myself," said Renee.
"Same here," I say, "this was one big weekend and I'm just glad I spent it with you."
Every year Renee's family and my family go on a camping trip. This year was a disaster. From poisan ivy to tipping the connoe to having the biggest fight ever with my best friend. But in the end every thing turned out all right. I learned that my friendship with Renee was one that was going to last a long time.
"Lauren?"
"What?" I ask.
"Your not mad at me for liking your brother are you?" Renee asked turning away as she blushed.
"Of course not," I reply, "at least not any more." I look at Renee and relize that she must really like my brother from the way she was acting.
"I don't know how you can like that booger-faced freak," I said laughing, "But who you like is not up to me."
We get out of the cannoe and start to head back to our campers I see my brother sitting by himself on the beach of the lake.
"Renee," I say, "my brother's over there if you want to talk to him."
"Well I guess I'll eventually have to talk to him, so I guess now's the time," says Renee.
I watch my best friend walk over to my brother and hope with all my heart he doesn't break her heart. As I walk back to the campground, I take one last look behind me. Renee and my brother are talking and laughing and I just know that they will have a great relationship either as friend so something more. I turn back and smile to myself before opening the door to the camper knowing that I have a great best friend who will always stay by my side.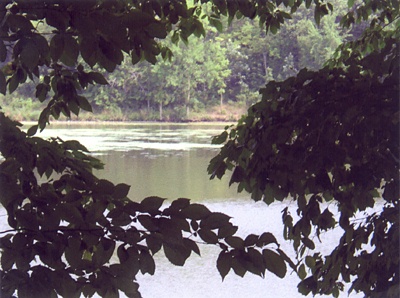 © Elly M., Freeport, IL