Giving It All For Daddy
June 18, 2010
I was an accident on purpose. Maybe he just wanted to name me off of an 80's song. Either way, I was born. Even then I didn't get to choose.

If I had a choice, I would have said no to the womb. I would have never been born. But then again... I never had that choice.

For three years Daddy stayed. He fought with Mommy, and one day he went away. A common thing, yet so tragic and hurtful. Why even have me?

Blame game was played. 'She is mine', Mommy said, and Daddy pointed out that I was his too. Did I get a choice? Was there anything left for me? Of course not.

Daddy left. I went to see him every other weekend. He was always so happy to see my smiling face.

But a tiny part of me hated Daddy. Where was he when it was time for me to leave school, and I was the only kid there? Why did he always forget that I existed, when I was 'his little girl'?

I did everything I could for my father. I did soccer, to make him happy, I wore jeans and never pretty things so he could feel like he had something to be proud of. But where was my daddy, when it was my concert or my swim meet, and maybe my soccer game?

Was there ever a choice for me, about who I wanted to be?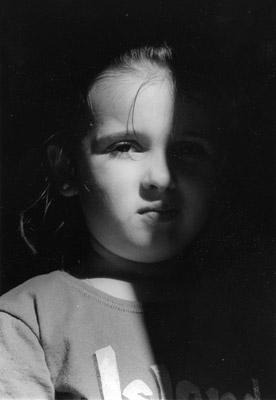 © Allison M., Westport, MA