The Dissaperance
May 26, 2010
I stared out from inside the monitor, my eyes wide with a rainbow of emotions. Sadness flowed in the creek of tears on my brown cheeks. Fear widened my eyes into round frightened saucers, like a doe caught in the headlights. Disbelief and agony shaped my mouth into a wordless scream. My eyebrows were arched with shock. I cried the words in an inhuman voice, "I still want to sing! I still want to sing!"
I watched helpless as God scrolled the mouse over his files, wanting to reach out from the screen and take his hand, and beg him for mercy. I watched as God scrolled the mouse over the "delete files" button, my sadness as real as I'd never get to be.
I let go and fell into the trash bin as God sealed my fate. I saw my body fall to pieces, starting with my toes and ending with my eyes.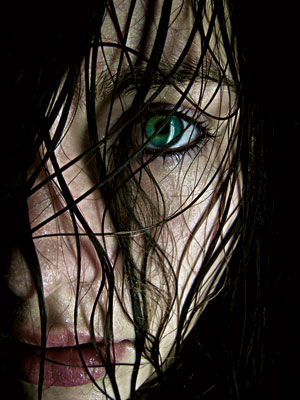 © Jorrdyn K., Washougal, WA