The Running- Part Two: The Warehouse
June 17, 2010
"Elizabeth." he whispers my name close to my ear. "Elizabeth."
I wake slowly and open my eyes a little. My voice is weak and small, but he can hear me. "Dominick."
"Oh Elizabeth. I'm here." he runs his fingers through my messy hair and holds my hand as if all float away if he lets go. His deep brown eyes are full of mixed emotions. "Thank God you're alright." he trails off.
"Heh, yeah. Thank you Nick. I owe you my life," I smile weakly and open my eyes more so that I can look around.
The walls were a dark maroon, each brick looked old, worn, and cracked. Clearly abandoned, but packed with old supplies, it was the ideal hideout for people trying to stay hidden.
"It's not exactly the best or most luxurious place, but it's a roof over our heads. Enough for now." he smiled and his eyes were sad. His features were much older than seventeen.
"Where's Allie?" I asked weakly
"she's fine, just resting. It's been a long day. We all should be resting. Including you." he smiled down at me and brushed the hair out of my face. "Good-night Love." he whispered softly and kissed my forehead gently.
I shut my eyes and smiled. He sat beside me and pulled me into his lap, circling his arms around me and holding me close. My head rested on his shoulder and he smelled of Axe. I breathed it in and dozed off slowly….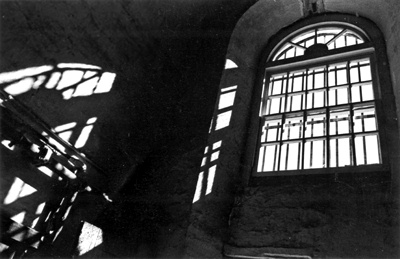 © Alice Y., Basking Ridge, NJ