Rain: A Story (mostly) Made up of One Syllable Words
June 16, 2010
The dark sky looms far off. But for now the sky is clear, with a few white clouds here and there. A dog barks. It has not rained for days. Not yet.

"Dad, look! Rain!" a small girl calls. Her blue dress has white spots. She likes it best. A man steps out of the red house. "So it's true," he says with a smile. "But not yet, Mae. Wait a while, then it will come," he adds. The soil is dry. Bean sprouts wilt and bend in the sun. The small girl, Mae, stares at the sky. She hopes it will pour. The man does too. Mae wants it to rain so the dry dirt will be mud and she can make mud pies. She will pull on her boots and coat, then splash in pools of rain. It will be so fun. The man wants it to rain so the crops will grow strong. He hopes they will be free of bugs this year. Last year was bad. Lots of bugs.
But they have to wait. Not long though. The dark clouds are closer now. It seems like the whole world is mute. A leaf stirs as the wind picks up speed. The sky is dark now. No more is there a hint of blue sky. Mae's blonde locks sway in the breeze. One drop. Two. Then it all comes down. Mae runs to the porch to join her dad.
They see the rain come down.
They hear the boom of the cloud's drum.
Hand in hand they smell the fresh sent.
They step out from the porch and taste the rain on their tongues.
They feel it on their skin.
They spread their arms wide. The rain goes "pit-pat" on the tin roof. The rain soaks the ground, refreshing the crops, soil, and bugs.
It pours.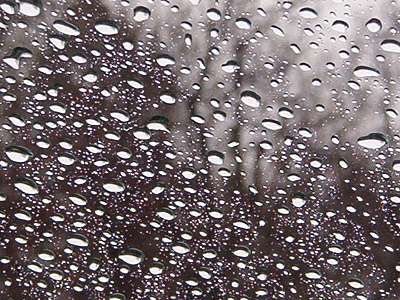 © Terrin C., Humboldt, IA