Through the Years
June 12, 2010
She looked at the clock on the wall. It was ticking, ticking, ticking. He would be here soon, she knew it. He would bring the flowers, the wine. She would kiss him. They would laugh lightly, together, and dance to the radio. All would be well, once he came.

Tickticktickticktick

Soon, soon. The second hand ticked ever onwards, draggin behind it the minute hand. Most lazy of all was the hour, with the least to go but least inclined to do it. He would be here soon, the clock said it all.

Tocktocktocktocktock

The second hand was almost there-another minute gone. She smiled. Only a few more minutes before he came for her. The clock kept ticking, the ticks and tocks growing louder and more frequent. Time...time was speeding up. Was it?

Ticktockticktockticktock

Where was he?

Tockticktockticktocktick

The nurse gazed in at her. She had been like that ever since she received the fateful news of her husband's death. When they tried to take her away, she reached out for the clock. So they brought it with her. And now she sat against the wall, staring at the clock as it ticked, waiting for the one who'd never come.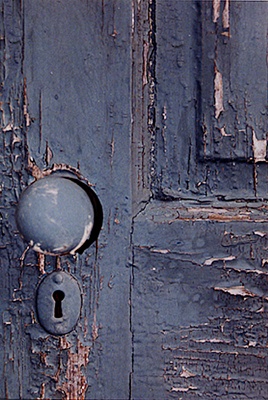 © Samantha H., Savannah, GA