Colorful Breaking Point
June 1, 2010
Three weeks ago Nick called me and said he was to be a painter. He had found that old picture of a cat he created in fourth grade, the one, if I remember correctly, from when we were making our family trees and Nick had convinced the class Oreo was his brother, that his mom gave birth to him and everything. I was the only one who said he was full of it and threw crayons at him. That would make us friends for almost fourteen years now.

I haven't heard from him since the call, so I figure that either A) he has created a Picasso level piece or B) (and the most likely of scenarios) he has given up. Four years ago he jumped off a plane with a parachute and said he was a dare devil. When someone suggested he jump a cliff with a motorcycle and he ditched that idea. Four months ago he said he wanted to be a writer. His first story couldn't get published and he moved on. There was guitar, computer hacker, actor, movie director, glass blower, journalist, model, and photographer too. None lasted more then two weeks. Though why I haven't heard from him yet, I don't know. He usually tells when he deserts a talent.

I decided to go visit him, see what's up. My job is to motivate, to give him more ideas without actually telling him how ridiculous they all are. "Hey, you haven't tried curling yet. It's an Olympic sport you know." Nervous that this time will be more difficult, I stop at the 711 to pick him up gummy worms. It's impossible not to cheer up with fruity, chewy invertebrates.



As I trip into his apartment I see multi-colored paint brushes crowding the floor, some snapped in half and others with the hair plucked from their copper scalps. Canvases and paper drenched in black paint are taped to the walls. Dented paint cans are pouring onto the ground next to sheets that were supposed to shield the maple flooring . Giant waves of red, green, and orange splash on the no longer ivory walls.

"Nick?" At this point I'm a little concerned he drowned himself in a bathtub of Rapture Red. "Nick?"

A slight grunt leads me to the bed. Kicking away any objects not already dried to the floor, I take a seat on the corner, the only paint less area of the house. I can't actually see Nick, all I see is a bump under a pile of blankets. There is no way of determining his condition.

"Hey buddy, how you doing?"

Nothing but another grunt answers me.

"I got you some gummy worms," A pale, bony hand emerges from under the splattered sheets and snatches the candy from my grip. "Wow, when's the last time you ate?"

This time a grunt of uncertainty responds. This scares me. His hand didn't just look bony, it was skeletal. I could count every dent in every knuckle. It was as if he was decaying while his heart was still beating.

I hesitate, but I pull the sheets off the bed. A breathing corpse is revealed, starring intently at the blank ceiling. His lips are cracked and white and it seems the rest of his body are following close behind.

"What the hell Nick? What is wrong with you? Get your a** up and I'm taking you to eat. You have to eat," There was no response except his glazy eyes creeping their way to make eye contact with mine. "Okay so painting wasn't it either but…"

"I quite." A struggled whisper leaves his lips.

"Okay, Well you haven't tried Curling yet, it's an Olympic…"

His dead hand fights gravity to reach my mouth. An ice cube finger freezes my lips to a stand still.

"I quite everything. I just want to lay here." He pries his fingers from my mouth and goes back to concentrating on the ceiling.

"Come on, Nick. Shut up, your delusional or something. Look, I'll start to clean up your apartment. You just lay and finish thinking and when we're both done we can go to McDonalds or something. Sound good?"

I start grab the empty gummy worm wrapper and a few scattered papers, heading over to the garbage. I know he isn't serious, he can't be. He does this kind of s**t all the time. What did he mean by everything? Talents right?

Studying the objects I prepare to throw out, I notice a pattern. A crunched page of Nick's novel "Phil Jenkins: Your Not So Common Detective," shreds of his parachute safety contract, and even shards of glass from a cup he failed to make. Though as I prepared to dispose of his previous endeavors, a pair of black eyes, resting on top of the trash, makes me hesitate. The crayon eyes of Oreo. I loosen my grip, and watch Oreo get buried alive by everything that has come before it.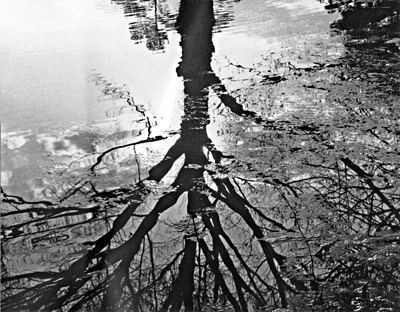 © Ciara B., Kennesaw, GA