The Leech
May 31, 2010
There was hatred burning inside. It was a blazing light that shone on brighter with each yell that his body didn't suppress. Clenching his fists, he could feel it mixing in with his blood. He closed his eyes and let the hate overcome him. He could feel as it entwined itself within his body, and after invading his lungs, became part of every breath he took in and let out. The walls that had blocked the dark emotion from his heart collapsed, and as the hatred enclosed his heart, it turned the latter into a cold slab of stone.

His breathing stilled, and the screams he had let forth were frozen before they could emerge from his lips. The bed on which he lay began to harden and small cracks were heard coming from it. A loud screeching finished the transformation of the bed into a block of ice.

The boy stood up and stared into the night with his dark, hollow eyes. As those dreary pits of nothingness focused their attention on a vase of roses, the boy's pale, yet muscular hand reached in to take one of them. The same screeching sound filled the air again, and the rose's hue turned from blazing red to pure black, and then it too became ice. Its life had been drained out. While the rose was being deformed, the red from its petals dripped down to the floor, and there, a pool of blood had formed. After the transformation of the rose, the boy bent down and put his hand over the puddle. The blood seeped up through his arm. He smiled as he felt its warmth fill his body.

Yet this also inaugurated a new hunger in him for a renewal of the feeling the rose had granted him. His savage eyes turned to gaze out the window and his lips curved upward to form a distorted smile. He sensed life behind the walls he was enclosed in. His only desire now was to go out and destroy it.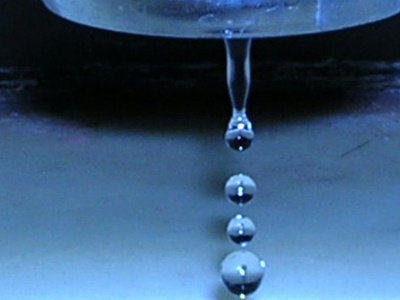 © Brittan S., Chino, CA