The Gold Necklace
May 24, 2010
I crouched down to pick up a necklace laying in the middle of the hallway. I examined the delicate deatails of it, and slid it inside my pocket.

"Jennifer?"

I heared my name, and jumped up in surprise.

"What are you doing?" the voice continued.

I turned to face the speaker - Allison.

"What are you doing?" I asked. Allison winced, but replied.

"I...I'm looking for my necklace. Have you seen it? It's the gold one - the one you gave me in 8th grade."

"Why would you want it? It's not like we're friends anymore." I spat out.

Allison's face reddenned, and tears began to rimm her eyes.

"I...," her voice cracked. She slowly looked up, gazing into my eyes, as if searching for something.

"I don't know you anymore, Jennifer. You're like a complete stranger now." She turned on her heels, and dragged herself across the hallway. I reached into my pocket, and brushed my fingers on Allison's necklace.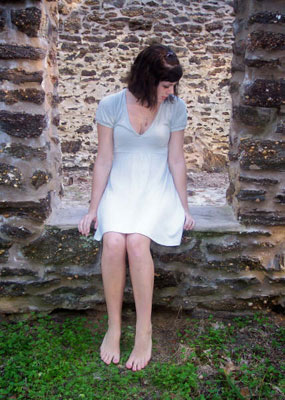 © Katie S., Vineland, NJ