Hello, im in the clouds
May 25, 2010
Since day one, these pills have changed me. They were givin as a answer to all that bothers me..its funny that they don't work. Actually no, it is not funny at all. Its all BUT funny. To YOU and ALL your key soloutions that fail and and FAIL again!
Physically, im down right gross.
Mentaly, im sick and twisted. I dare you to ever come and explore my inner thoughts. Again to you and all your key solutions that do nothing but pull me back into a state of vain and resistance.
I will not accept your help, neither will I think of you as a friend or perhaps I just plain, will not think of you as anything but a pest that I want to toss into the epitamy of vast nothingness. There you will suffer as I have. You put me through misery and agony as I awake each and everyday to another capsul or two.
Is it possible to become the living dead? I say yes. Just kill me from the inside out. Who have I become. I am now sad and shattered. I cry each night, looking for a reason to why I'm full of pitty and sorrow for my family. But of course, what would they care..What does anyone care. I could be on the tallest building in town, threatening to leap to my fate..and there you stand..with your head in the clouds. Oh, typical you.
Some say im crazy..others think it's all a plea for attencion. I beg to differ my good sir's, it is all but that. I have no wants nor a need. I take what is handed to me..and play my cards wisely, but as you see..my hand was not the best, so here I am stuck in this rut. I bare not to stomach the taste, so I take another pill.
I'm calm and cool. I think I shall come join you in the clouds now. Maybe you could show me how to drift away from reality and into a sweet sweet dream. You and I resemble angel's now...in the sky, out of sight, away from the world.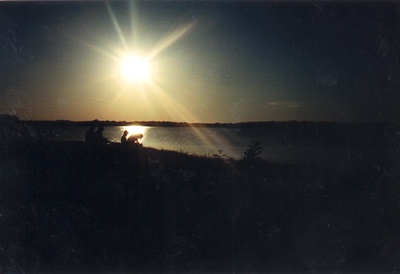 © Angela F., Bonham, TX