The Mountain House Part 3
May 10, 2010
"They've done it. They've finally done it." My dad ran into the kitchen, holding a small radio. "They've declared martial law."
The four of us were sitting around the table, eating cereal and the last bit of milk. We looked up, eyes wide, as my dad sat down, turning up the volume of the radio and setting it in the middle of the table. The announcer was already in the middle of the broadcast.
"All citizens must be off the streets by 9 pm each night. All citizens are advised to stay inside their houses. Electricity will be rationed with each home getting a minimum of 3 hours every other day. Non-essential travel is not permitted. All citizens are subjected to searches at any point in time by law officers, National Guard members, or any member of a military branch. Gasoline and food are regulated. No more than 5 gallons can be purchased at a time, and food can be purchased only at approved stores via coupons that will be distributed to registered citizens. Any person caught stealing, fighting, or disobeying any law or law officer can and will be arrested. During this national emergency the first, second, and fifth amendment rights have been suspended until further notice. To prevent riots and civil unrest no gathering of more than two families will be permitted, the government reserves the right to hold persons under arrest until they feel that person or persons is no longer a threat and firearms are subject to confiscation. This message will be repeated in five minutes." As the radio announcer went quiet my dad shut off the radio.
Anna looked up from her cereal, and glared at me. "I knew I should have stayed at home. What are we supposed to do now, huh Faith? What are we gonna do? We can't travel. We can't get any gas! That was genius of you, absolutely genius." She held onto Nick's arm and looked up at him. "I told you I didn't want to come…"
Nick looked up at me, and frowned. "She's got a point. What exactly do you want us to do here?" He pulled Anna into his arms and held her.
I sighed. That had seriously messed up my plans. But there wasn't anything that was going to keep me from making it through this. I didn't care if I had run down barriers and slash tires, I'd do it. I looked Anna straight in the eyes, and folded my arms. "You never fail to amaze me, Anna. How well do you know me? I always have a backup plan. I have enough gas to make the trip, I filled up as soon as we got into town, and so did Laura. We have some extra canisters of gas in the shed, for the mower. You can have that. We'll go at night. Tonight. Everything must be packed. It's only a 6 hour drive. If we can make it out of town it shouldn't be that hard to just hop onto the highway and go."
Laura glanced at me, biting her lip gently. "And if we meet, oh say, a patrol car, or two, or eight?" She fidgeted in her chair.
I shrugged, my dad and I exchanging looks, a smile playing on my lips. "I don't know how fast ya'll can go, but I drive fast. They'd have to catch me first, and then they'd have to drive with a popped tire." I grin widely, my hand resting on my hip, where 9mm Glock rested in a holster on my jeans. "Good luck with that."
They nodded in agreement. Anna looked like she was going to speak up, but she didn't. My dad nodded in approval. I hoped I could make him proud. I really did.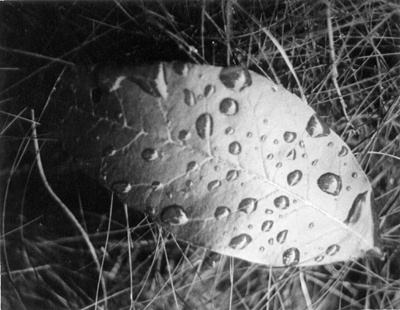 © Amanda F., Orangeburg, NY