Trying Something Else
April 14, 2010
"You ready?" He glanced over and saw the serious look on his face, the pure determination to make it and he felt his heart pound with fear. The other boy looked at him, eyes tearing away from the goal and they locked gazes, a thousand questions darting in-between them.
"Yeah." They looked back towards the bottom, breathed twice and jumped.
Sounds of laughter tore his friend's mother from her spot on the living room couch, but she could only watch from the window as they flew from the balcony and landed in the smallest pile of leaves she had ever seen. Through the window protected her ears from their shrieks of pain, she still could hear the crack of their small bones as they landed on their arms.
She, as well as the other mother across the street, rushed over to the two boys and before either of them could say anything, the boys high-fived each other, despite the tears of pain streaming down their cheeks.
They were eleven.

He knew his friend was hiding in the tree house and not because the tiny flashlight was shining light straight into his room, but because his friend's mom was over, crying her eyes out about her husband even though the clock read twelve o'clock midnight.
And regardless of the time, he climbed from the warm bed, shuffled some shoes on and stepped onto the balcony, hands already reaching for the long, protruding branch that connected his balcony to the tree house.
"What are you doing up?" His friend didn't bother looking up, only reading his comic book and desperately trying to wipe away the stray tears.
"I was worried about you." He admitted with a shrug, sitting next to his friend and reading a couple of panels.
"You don't have to be." He replied, turning the page. It was only silent for a few seconds.
"I know."
They were fourteen.

"You wait here in the car, okay?" He looked at his friend, teeth worrying his lip and he nodded, numb and unable to actually grasp what they were doing and just why he had agreed to do it. His friend gave him a reassuring pat on the back and exited the car, walked a couple of yards and waited, eyes darting around the crowd.
If he had blinked, he probably would have missed the exchange. And quickly enough, his friend was back in the car, adrenaline making him giddy and excited.
"I hope this was worth it." He shifted the car into drive and headed out of the area.
He found a hidden patch of land, parked and quickly enough joined his friend on his high. It had definitely been worth it.
They were seventeen.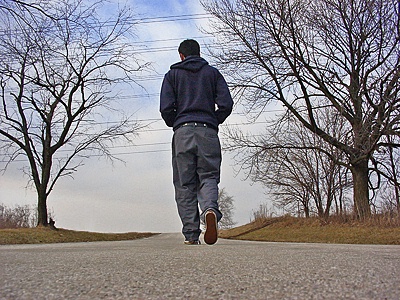 © Greg K, New Lenox, IL