My Perdition
April 11, 2010
I sit there, at the piano, my fingers running along the smooth white keys. Feeling the music flow through me and out into the open. She slides onto the bench next to me, and begins adding her own attitude to my song. Together in unison we create magic out of thin air.
Pausing, at the end of our tune, I glance over at her, while she casts a sidelong look at me. Her hair has fallen into her face and her smile is illuminated in the sunlight streaming through the window behind us. I place my hands back on the keys and begin to play a mellow, slow song my mother taught me long ago. It's been years now since she left me. It's been years since a girl has been in my life.
The song is called Perdition, and the very name describes what the listener feels hearing it. My heart is yearning as I play, closing my eyes and dragging my fingers over the keys. I can feel her breathing next to me, listening closely, watching me intently.
Now, as I move from key to key, I feel her fingers overlap mine, guiding them in a new direction. The song takes a different route, drifting into the realms of joy and liveliness. Something she brings amply to my life. My heart wants to break in two, but I hold it together, with the last chords of hope.
I tried to hide my feelings and emotions inside me, but she can see through any disguise I construct.
Her head comes down on my shoulder, while she hears me play her melody. Is she trying to make me suffer? When she knows such a simple gesture as this makes me yearn for her even more?
Defensively, I pull back, hoping to disconnect myself from this mortal temptress, who plays with my heart so. I make a wall around it, in hopes, she won't have any tool to break in, to reach my core.
Her hand stretches out and takes my cheek in her palm. Twisting my defiant gaze to meet hers, she brings her lips to mine, assuming this will mend the tear inside me.
I feel as if someone is ripping my soul out and thrusting it to the ground. The passion in something as simple as a sweet kiss, washes to the head like a drug, clouding all thoughts of reason. It's hard to ignore the taste of her or the heat rising between the two of us. But I must, pulling away and blocking her advances as always.

"No Annie. I'm sorry." I say, hoping it doesn't come off as bad as it sounds. I see her bite her bottom lip and quench the tears that want to flow from her eyes. She silently nods her head and rests it back on my shoulder as I begin playing Perdition again. My mothers version.
This is my perdition, and I must suffer through it as I have always.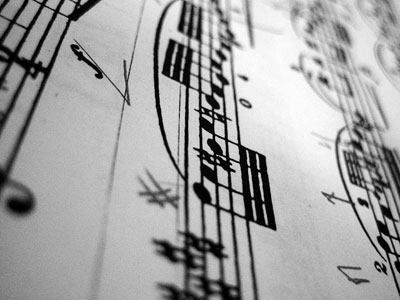 © Kimberly C., Houston, TX