The Cross of Hope Part 1
April 11, 2010
Dazed, I awoke on a chilly August morning in 2009 to my mother's voice.
"Isabelle get up!" her voice sang from down the stairs. I gave a loud groggy moan in reply and pulled my blue comforter over my head, blocking out the light.
"Isabelle Leeann Berkly! Get up and get dress! I will not have you late to school on your first day of Jr. High," still groggy I stumbled over to my large walk-in closet,
"This looks safe enough," I said to myself picking up a pink baby doll tee and a pair of dark wash skinny jeans; I had just bought the day before on one of my famous shopping sprees to Rockwell Mall and Casino. I slipped into my clothes, pulled my newly strawberry blonde hair into a ponytail, applied my make-up and was out the door waiting for my bus in fifteen minutes. I didn't eat breakfast most of the time so it doesn't matter if I fall back asleep. As the bus broke over the crest of the hill, along with the sun, I took a deep breath and prepared myself for what was to come next: my first day at Rockwell Jr. and Sr. High. Now most people would think this is a big deal, going to Jr. High, but after already having my entire family up there, I'm the baby of the family, the shock wears off.

I was dreading walking those halls, which my now late cousin had. He had died last month in a horrible car accident; I didn't know how I was to tell my friends this without crying my eyes out. I had loved my cousin he was my best friend. He said that he was going to pick me up and take me to school on my first day not 2 hours before the crash. I bowed my head one last time before the bus came to a stop and prayed a silent prayer: God please help me. That was all it was, but as I held the necklace my late grandfather and the earrings my also late cousin gave me, I hoped it would bring me luck. I stepped on the bus and went quietly to my seat next to Ashlyn and behind her brother, and hoped for the best.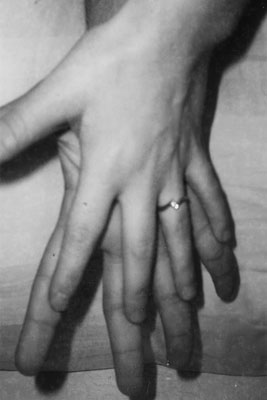 © Heather H., Phoenix, AZ