Burned.
April 5, 2010
Something that has always made me scratch my head was fire. It looked so unreal, almost fake…it just smoldered there sparks flying everywhere. It seemed like the flame would never die out, it kept on fighting the wind trying to put it out, it kept fighting…until it gave up.

I have this scar on my arm, it will never go away, and no matter how many ice cubes I placed on the mark…It never vanished. I would have to live with the mark forever…so I could never forget how I got it.

It was around the same time when my mother was becoming crueler. And the pain was becoming more and more intolerable. I was in the kitchen trying to make myself a meal, something I had been deprived of for the last two days. I didn't really understand how to cook, but I remembered mother used to make pasta by boiling water and putting it on the stove. She was sleeping now so I decided to take advantage of the situation. Now I was confused. Then the information stored the cabinets of my mind came out. She put the pots in the drawer on the right. I delicately took the pot out, and rashly filled it with water. Then I searched the confides of my brain for where the spaghetti was…and then I remembered in the closet behind the corn starch. I took the blue box out and placed it on the counter near the pot.

I picked up the pot and filled it with water, from the sink. I was shaking the pot was a lot heavier than I thought I would be, too much for my emaciated arms to hold. I tried holding it with all my might but it wasn't enough, it's never enough. I pot fell, the water spilled on the floor and a loud noise was made. My heart stopped. I heard loud footsteps thrash against the floor above.

I rashly grabbed a rag and attempted the clean up the mess, but it was too late. She was standing in the doorway; I could feel her eyes burning holes through me.
"You worthless peace of trash!" she screeched as she rampaged toward me. She grabbed me hand, her nails digging into my skin piercing it. I winced.

"Don't make that face!"She spat as her hand collided with my face. I looked down; I couldn't bear to stare into her eyes.

"I'll clean it up, I'm sorry, I'm sorry." I whimpered like a child.

"Sorry, sorry, sorry!" she shrieked in my face. "Sorry is just not good enough!" she dragged me toward the stove, he gripe tightening. She stopped in front of the stove, a grin stretching across her face. Her hand released my wrist. I rubbed the marks her nails had left. She turned around to face me a grin plastered on her face. I slowly looked up fear pined in my eyes.

"You need to be punished." She said blankly. With a swift motion the stove fire blazed on. I quickly looked over at the flame and stared dumbfounded. What was she planning to do? Before I realized what was going on she grabbed my hand and starting pulling it toward the flame.

"What are you doing?" I yelped. I trashed against her gripe but she was too strong. Before I knew it my face was wet with tears.

"Mommy, please don't."

She didn't' flinch. My wrist was near the flame. I saw the corners of her mouth turn, forming a grin. She wasn't human; she's a monster, some demon. My pain, tears brought happiness to her. She couldn't be human. A mother is suppose to nurse her child, no kill them.

My wrist was held against the flame. It engulfed my arm. I screamed, piercing. The loudness of my pleas made my ears burn. But the monster in front of me just grinned; the smirk grew every time my screams rang out. I kept on screaming on loud as I could. My arm was on fire, burning. She kicked me, in the stomach. My body thrashed on the ground. I clutched the burn marks, but I swiftly let go. It stung when I touched it. I listlessly left my head up and stared at her, fear in my eyes.

She smiled. "Clean up this mess." She walked out; leaving me in pain like every other time.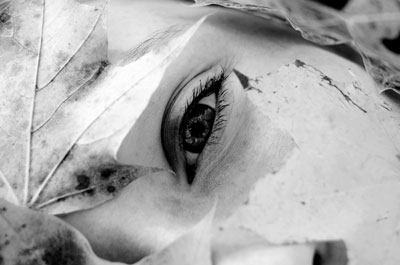 © Michelle K., Vancouver, WA