Look Around
April 2, 2010
Outside of the dreary apartment building, I stood hesitant to walk in. My Aunt Helen lived in this piece of work. Top floor, looking down into a parking. Warm smoke puffed out of my nose as I pondered my thoughts.
"Hello Miss." The tightly dressed doorman approached me. "Waiting for someone?"
No was the first idea. Then chasing after 'no' was 'yes'.
"Yes," I said, hugging myself for warmth. I was waiting for myself. There were two roads in front of me. I could go in or run home to my empty bed in San Francisco, where warmth was like oxygen.
"Would you like me to call them down for you?" The doorman asked after the long pause with thoughts drifting between us.
"A minute, please would be fine," I said, staring down at my feet.
"Alright." He got back into his solider position, looking far away for the enemy.
I tried to remember what mom said. She said tons of things and I should've written it all down. Maybe as a birthday present I should of given her a book called "The quotes and sayings of Brenda Gables". But I have a book stuffed up in my head. It helps me everyday. My thoughts. Mom and I were alike. We thought a lot, so when we spoke it always sounded more thought-threw. Mom once said, "Everywhere you look is leading you to the future." I looked at the doorman who was now smoking a cuban cigar. He looked cuban himself. "Where does Helen Gables live?"
He dropped the cigar and smiled. "12B."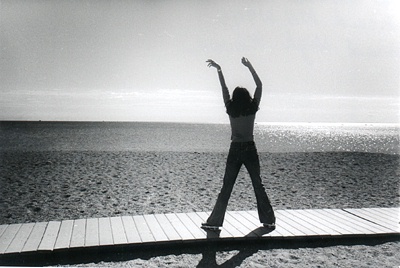 © Colleen F., Marblehead, MA