Till death do us part
April 1, 2010
His shoulder shook as the truth dawned upon him, tears streaming down his face. He hadn't done everything he wanted to do with her, or said what he'd wanted to say to her. He'd wanted to say goodbye one last time, or whisper "I love you" in her ear as she slept. But their time had been cut short by nature, something he had loved with her, but now cursed. He looked down at her peaceful body, lying cold on the wet grass. Her soft honey-flecked hair was splayed out over the ground, her summer dress dampened by the dew.

Her lips had already turned blue in the cold morning air; she'd been still for less than twenty minutes, her life slipping out of her reach. They'd been walking, taking in the magnificent views over the rippling green sea. She had been running ahead of him, feeling the wind in her hair. Neither of them knew what happened, but when he caught up with her, she was lying still.

He picked up her limp, lifeless body with loving fragility. He whispered in her ear, shouted out to the world, but she was already gone. His tears splashed onto her cold, pale skin as he held her close to his body. He was kneeling on the ground, wanting to stay with her forever. His sobs were deep and hearty, he could hardly breathe through his tears but no amount of crying would bring her back. He stood up, with her still in his arms and looked over the edge of the cliff. The waves crashed against the rocks sticking out of the cliff at the bottom. He took a deep breath and jumped with her.
"Till death do us part" he murmured wistfully, not letting go of her.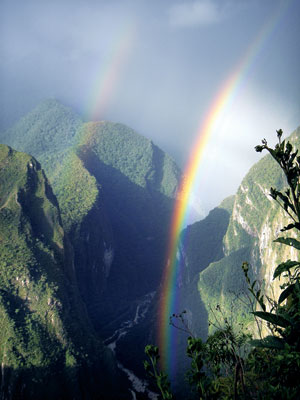 © Benjamin C., E. Norwich, NY