Speed 2
March 30, 2010
Ch. 5

Carlo Mencía laid upside down on the padded table in his office in Miami, Florida, while his female masseuse gave him a Shiatsu massage.

"Mhm, a little lower." he said in a very tranquil voice. The masseuse's hands glided down to Carlo's lower back, slowly going underneath the towel that was at his waist. There was an abrupt knock on the door and the masseuse quickly raised her hands back to his upper back.





"Come in." Carlo said, sitting up lazily. He got of the table, wrapping the white towel around his waist and walked over to his desk where his phone was blinking with ten missed calls. A young man in a suit came in carrying two tumblers filled with scotch.

"Enzo, about time you showed up." Carlo said, grabbing a tumbler.

"Thanks Jessica, I really needed that massage to get rid of the stress." he said with a grin. He took a sip of his scotch and watch as the masseuse walked out of the office with her supplies. Enzo raised his eyebrows and grinned while he took a sip of his scotch.

"I take it your had a good lunch break?" Enzo said, setting his scotch on the glass desk.

"Mhm, it could have gone better if you had had better timing." Carlo said placing his tumbler on the desk as well.

"So I'm guessing that you found our lost dog?" Carlo said, picking up his phone and scrolling through the missed calls.

"It was a productive morning, what can I say." Enzo said picking up a file of the desk.

"What does our man on the job say he's doing." Carlo asked

"Last he saw of him, was about an hour ago, entering a nice mansion near the Santa Monica coast in California."

"Couldn't stay away from the beach, could he." Carlo said

"Guess not." Enzo said throwing the file back on the desk

"Who's mansion did he go to?" Carlo said while turning on his laptop. Enzo pulled out his PDA phone and scrolled down his messages.

"A Felix Garcia. Ever heard of him?" Carlo raised his eyebrows in surprise.

"He owns his own private racing team on the west coast. Of course all his racing is legal." Enzo gave an indifferent shrug

"So he plans to be in this rich guy's racing team?"

"Seems to be his idea." Carlo said looking up from his laptop

"So what's the next move?" Enzo asked.

"We gotta bring Ely home. Oh I assume he changed his name?"

"Changed everything, except his bank account information, the dumba** used his credit card right after he got out of the Lax airport."

"What's his current name?" Carlo asked shutting his laptop

"Jason."

"Nice name. Well Jason, I think you forgot that you gambled with me and lost. Time to pay up." Carlo said followed by a menacing chuckle

"Say boss, after a morning of hard work, why don't we head out for lunch? I fell like Sushi." Enzo said while rubbing his stomach

"I'll get changed." Carlo replied.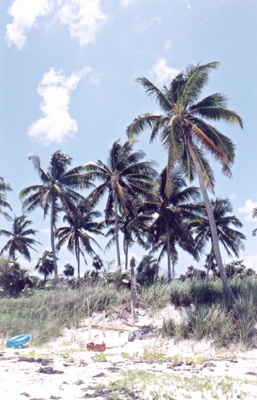 © Samantha D., Southbury, CT