Dear Diary
April 5, 2010
The same dream happened again last night. The same dream that's been twisting and turning in my head for months. A dream that will never become reality because I won't let it. It's quite simple really; how else to stop your diary from being read than not writing down in a diary at all?
The idea that someone could be reading my thoughts, fantasies, ideas and experiences would totally ruin my illusion of fearlessness and independence. Then what would I be? A simple, average normal girl. Bland, plain, revolting.

Pshhh, who needs a diary anyway? Why would anyone take the risk of writing down their thoughts when they can be kept in the locked safe of the brain?

Though lately it's been getting too much. With no one to confide in and nothing to write in, my head's starting to burst. Everytime I see him, I want to express my feelings. Everytime she walks by, I have to resist the urge to trip her.

Is this how it feels to be lonely?
***
The slight pain in my wrist signaled the end of my writing. I closed my diary and didn't even lock it. Turning around, I smiled at him and we started to talk, about everything, anything and nothing.
***
Closing my eyes, I go to sleep, not worrying about a dream because who cares if it comes true?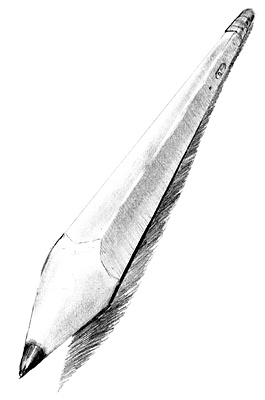 © James H., Philadelphia, PA