Leap of Faith
April 4, 2010
She grinned that perfect smile at me, giggling slightly. We both stood, shivering, near the edge of her pool, a frigid abyss in the middle of February. Our bathing suits offered us little salvation from the cold zephyr that sped by us, whipping our bare skin into numbness. I wanted only to rush into the doorway of peeled paint that led into her heated house, but my friend stood there expectantly, hands on her hips.

"Come on, " she told me, "Get closer to the edge." Obdurate, I remained a statue cemented to the paved walkway.

She frowned and chided, "Don't you trust me?" I nodded and bit my unfeeling, slightly blue lips, stepping toward the edge. In a second, her hands were pressing against my back, and before I even realized what was happening, I had tumbled into the pool. They icy water of the pool cut into me, my aching lungs screaming for air. I struggled against my protesting limbs, fighting my way to the surface. No, I though wearily, I don't trust you.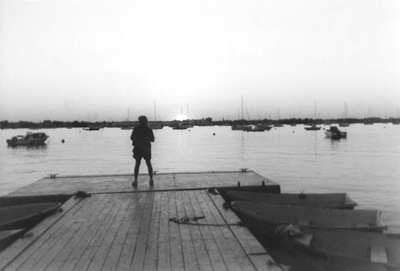 © Lindsey D., Marblehead, MA