Just the Way it Goes...
March 25, 2010
The busy New York streets are full of people that don't notice me. I could stand here for eternity and never be noticed. The lights blinking from red to yellow to green and back again own most people's attention. Then there are the shops and yellow taxis that are coming and going in a blur. But I am here on my bike. Finally the light says I can cross safely. I will be noticed when I walk down the street but that is all, forever. I'm just that girl who rides her bike across the busy streets. I sigh. I want to be on the news. I want to be important and known. To be talked about by people who don't know me or my family. Suddenly I feel a sharp pain in my side and my vision is red. I can't breathe I am trying but the air won't come! I hear shouting and people crying and gasping with horror, what is going on? Why can't I breathe? My head is swimming and I cannot see anything but I hear sirens somewhere in the distance. I am being lifted now by big strong arms. Ouch! White lightning! I am dying please let me die this hurts to much! I am put back on the ground; apparently I said this out loud.

"Sweetie, your mother is at the hospital waiting for you, we just called her, and we got to get the handle bars from your bike out of your stomach so we can take you over there. Here we go now, one… two… three!" I hear a voice say.


Before I can comprehend it all I feel like my soul has been forcibly ripped from my grip and I am dying now. Or worse, I am living with this pain forever and ever. I feel myself being put into the ambulance and I black out.



Tragic Death of Young New Yorker

Fourteen year old Karen Whitmore was walking her bike across Main Street yesterday evening when an old male driver came out and hit her bike, causing the handlebars to go into her stomach. The handle bars broke two ribs and punctured a lung. The young teenager only suffered for twenty-nine minutes according to officials.



(For more information read pages 4, 6, and 8 in the Sunday Chronicle or watch your local new station at six tonight.)



Life works in a funny way. Now I am famous. Now I am on the news and I am important and known all over the place. I am talked about by people that don't know me or my family. I got exactly what I wished for. Didn't I?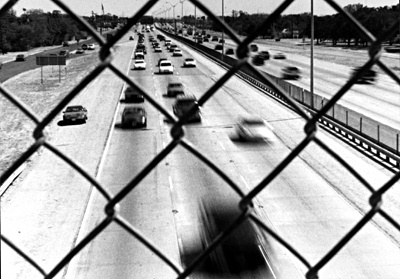 © Matt B., Highland Village, TX