Letting Go
March 22, 2010
It was a warm summer day on the island. The breeze was blowing softly through my hair and brushing against my face. It was day's like these that I thought about Noah. I remember when Noah was young and he would climb up high in the big pine tree in front of our house screaming "You can't catch me Sapphy!" I especially remember how exasperated I would get. I would get so frustrated that I would collapse on the ground and cry. This would go on for about five minutes before Noah would come down from the tree and put his little hand on my back and say "It's ok sapphy. Why are you crying?" Suddenly I would remember that I was the oldest. I was his role model, and I would get back up and play, like nothing happen. It always went like this of course. The same routine. I sit there and I remember all of the good times and some of the bad times too. But sometimes, even the bad times were really good times in disguise. I remember one day when I got really mad at Noah and would not talk to him for nearly three days. On the third day Noah and I sat there staring at each other. Without warning, laughter spilled out of our mouths and we could not stop. I apologized to Noah and we both went out to get ice cream from the little ice cream parlor downtown.
School started and new problems arose. Noah was now in fifth grade and I was in sixth grade. One day, Noah went to the hospital because he had a headache and a high temperature. They ran some tests on him and came back and reported that he may have Cystic Fibrosis. They explained to us that cystic fibrosis was a disease where the patient had clogged lungs and would more than likely die from it. My mother, father and I were all crying in the waiting room. The doctor expressed his apology and said that Noah had to have a follow up appointment to check his lungs. We all walked out of the hospital, drove home and went to bed.
Three weeks after the first appointment, Noah went back to the hospital. He had a seizure and had to be hospitalized immediately. We visited him often and brought many gifts. That week was the hardest of my life because I knew as I sat next to his bed, my baby brother was dying. Many nights I would sit in my bed at night and cry myself to sleep. On Friday, we went to visit my brother once again. He looked worse every day we visited and I knew it was almost his time. They put him on a ventilator to breath and finally asked my parents if they could pull of the ventilator. If they did this, I knew my brother would die. I knew that this had to happen though and so did my parents. It was time to let go. My brother gasped for his last few breaths and his last words struggled to get past his lips "I love you Sappy" then the breathing stopped and he was gone. I snapped out of my daydreaming and felt the breeze once more brush off of my face as a single tear slipped down my cheek. I love my brother and that will never change.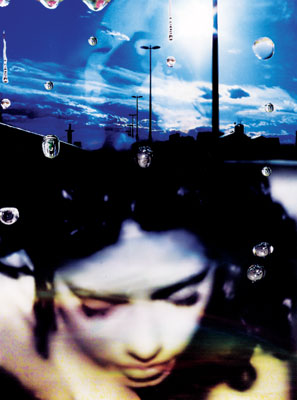 © Becky F., Sacramento, CA