Northern Lights
March 19, 2010
WHOOSH; WHOOSH! I woke up to the wind knocking on the windows and thought about how or what I could draw in this white wasteland I traveled to for inspiration. I hated cold weather and snow and all things of that nature; I was crazy to come here, but I longed to draw something different. I missed Florida and all of its warmth, and all I wanted was to go back to drawing beaches. The North Cape was what I figured I needed to draw an art piece that would be worth a million dollars to me and, if I'm lucky, perhaps to the world. All I wanted was that connection to my artwork that all great artists have. I pulled and tugged and wiggled to bundle up for that awful tundra that I actually thought I would enjoy!

I clasped my paper to my easel and trooped out like a soldier marching off to battle. I drew polar bears…
No connection…
I drew the glaciers…
No connection…
I drew frozen waterfalls and wildflowers…
No life; no color…
That was the problem with the North Cape. There was no color.

That night, I glanced out my window for the first time because the night before I was so worn out that I flopped on my bed and blacked out right there. I saw something very curious, mysterious, and marvelous when I looked out my window! I ran outside with bare feet, even though I was cold enough to take a million years to thaw out, with my easel and I drew and drew and drew.

The Northern Lights! How could I forget about the Northern Lights? The Northern Lights were a glass filled to the brim with rainbow that spilled and illuminated the sky with colors. "Finally, colors!" I shouted at the top of my voice. For the next month I slept all day and drew all night. The colors fluttered in my dreams; I envisioned polar bears saluting the lights, flowers swaying toward them, and many puffins' eyes glittering in the beautiful lights.

After drawing until my hand ached, and the month ended, I returned to Florida to share my drawings with this alternate paradise. "OOOO, AAAH," the crowd inside the art museum exclaimed at the sight of one of the most amazing feats in the world. Watching from around the corner, I blushed, and a shiver went up my spine as I looked at the remnants of my amazingly breathtaking experience that I would never forget because if it weren't for the Northern Lights, I would be incomplete. I walked to my new house in my new clothes and walked past my sports car in the driveway; I opened the door and the first thing I saw was my giant drawing of the Northern Lights the size of a ninety inch flat-screen T.V. above a drawing of the beach the size of an eighteen inch DVD player.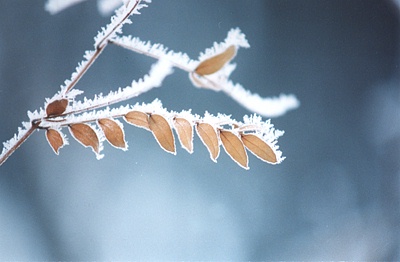 © Allison S., Eau Claire, WI