Three Ways to Devour a Tootsie Roll Pop
March 17, 2010
To start with, there is a chewy form of chocolate center made from everything mouthwatering from sugar to whole milk. Next you have the delicious, hard candy coating that ranges from the original five flavor mix – Chocolate, Cherry, Orange, Grape, Raspberry – to the new alternating six flavor – Lemon-Lime, Blue-Raspberry, or Banana. To end with, it connects to a white stick that is convenient for eating on the go with no mess. At only 60 calories per fat-free pop, this simple, yet favored treat is loved by all sweet tooth-pleasing people – young or old. Can you guess this lollipop with the embedded candy "prize"? It's a Tootsie Roll Pop. Now you know what goes into the world's number one selling candy-filled lollipop, but do you know how to eat it? Below are three ways to eat this treat on a stick.
1.
Lick coating until ending with the chewy chocolate chomp - To savor this delectable treat you can take your time with the lollipop. Unless of course you are in a crunch for time, value the Tootsie Pop – it could be your last – appreciate the Tootsie Pop – it hasn't harmed you nor will it – be gentle to the Tootsie Pop – its candy covered coating wasn't made for abuse by canine teeth or molars. Slowly lick the flavorful coating until you reach the center of the Tootsie Roll, where you can see the chewy chocolate screaming your name, and chomp away.
2.
Rush, Rush, Rush - If you are one of those who don't wait for good things to come and just rush to the end, then there is a successful way for you to eat this candy-filled lollipop. First, you must be prepared to have your molars hurt in the morning, if not your molars then definitely your jaw bone. To ensure safe eating, stretching or exercising of the jaw bone hours or days in advance for your lollipop eating experience may be necessary. After the proper warm-up is finished, place the oval heaven pop in between your molars and bite. Bite, crunch, gnaw, chomp and even masticating munching will have to occur in order for you to be able to suck, squash and savor the chewy chocolate candy inside. Remember, the key to this eating is never to take a break; finish what you started by biting until your jaw bone aches. No pain, no gain.
3.
Giving your teeth a break – In this method, you will see the classical way to get to the center of a Tootsie Roll Pop. With no help from your trusty pearl whites, you can finish the lollipop all with the assistance from your tongue and lips. Risky sounding, yes, but also very fun. Don't think, don't bite, don't chew, just lick. Test it, how many licks does it take to get to the center of a Tootsie Roll Pop? After experimentation, Connor Kucera found that it takes 528 licks to get to the center. What will your number be?
There are endless ways to eat a Tootsie Roll Pop, and this tasteful treat has endless opportunities and routes into your stomach. Depending on your mood, situation and time, the Tootsie Roll Pop can be eaten in plentiful ways. Although the ways above are very helpful, don't limit yourself, go out and find your own unique strategy to eating a Tootsie Roll Pop - America's favorite treat on a stick.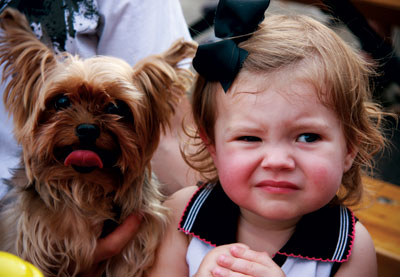 © Julianne D., Louisville, KY