Always Here, Never Here.
March 15, 2010
I see, hear, feel him everywhere. He's all around me but no where at all.

His smile plays along the crescent moon, and I see his eyes in the stars overhead as they spark with gentle ease.

His voice plays in my mind, as his laugh whistles in the soft, warm breeze of wind that hits my face and I laugh along as if he were right here with me, feeling his hugs in the warmth of wind that surrounds me.

My laughs dye as the wind softens and tears peek, threating to fall, leaving me breathless and emtpy.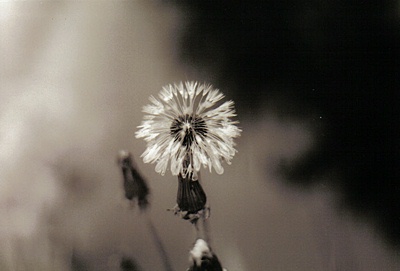 © Sarah S., Poland Spring, ME