Shades of Blue
March 15, 2010
Hannah Jo used to be my best friend. For years, we were inseparable. We played tag at recess while all the other girls sat on the swings, waved to boys, and giggled. We played football during gym class while all the other girls practiced cheerleading moves. We were different together.

It was last summer that everything changed. School was out, Hannah Jo and I were supposed to go bike riding together. She never showed up. When it was lunchtime, and my mother called me inside. She had to threaten to never let me outside for the rest of the summer before I'd come in. What had happened to Hannah Jo?

Every day I waited. My parents and I made cookies for me to take to Hannah Jo's house. She didn't answer the door.

I knew she didn't want to be my friend anymore when I walked past her house and saw her looking out the window. When I waved, she saw me and closed the curtains. That was the first time I ever cried since I fell off my bike that time when she and I were racing the Harris boys from across the street.

We lost the race and my knee was burning and peeled. I cried right in front of the Harris boys. They didn't laugh at me, lucky for them.

When my dad died, I hoped that maybe things would change between me and Hannah Jo. I was still the only one who called her that. Now everyone called her Hannah. Just Hannah. She hated being called Hannah because it sounded too girly for her. At least, she used to. When I knew her.

But things didn't change when my dad died. They stayed exactly the same. Between me and Hannah Jo at least. I thought maybe she'd come over and give me a hug. Her parents had both died when we were friends and she had to go live with her grandma. I was there for her. I hugged her every time I saw her, got her tissues when she was crying, and made excuses for her when she didn't show up for class.

"Hannah Jo got the measles," I'd say. Or, "Hannah Jo's been struck with the flu. She might not be back for a few days. It's one of those inconveniences we talked about."

I learned that if I used big words, the teachers weren't so angry about Hannah Jo skipping class. After so many days, they just knew she couldn't be sick all the time. She never skipped school. She'd come with a dying heart. Hannah Jo loved school.

I got asked after class to chat with the teacher quite a few times when Hannah Jo's absences got repetitive. They'd ask me to take her homework to her and try to find out what was going on. Was she really sick? Was she contagious? Was it long-term? They dumped all their worries on me.

The days that were Hannah's darkest were my darkest, too. I had to sit alone at lunch, play by myself at recess. It wasn't fun beating the boys when Hannah Jo wasn't there with me. Finally, Hannah Jo stopped crying and started coming to school again. She started smiling again.

We were better friends than we'd ever been until last summer, when Hannah Jo changed for no reason. She didn't start hanging out with the other girls, like I had first suspected. She just stopped hanging out with anyone at all. Sometimes I'd see her go with her grandma to the grocery store. But Hannah Jo wasn't the same. She didn't smile. She wasn't happy. She was a ghost in my best friend's body.

I miss Hannah Jo.

My parents started fighting. They would fight when my dad got home from work, they would fight when they woke up, they would fight when they went to sleep. My dad started working more. My mom went to the gym more.

At the beginning, they never stopped fighting. Finally, they just stopped talking all together. I wasn't sure what was worse - all the yelling or all the silence.

One night, I went to the hair salon and told the lady to put blue streaks in my hair. She did and I walked home feeling like just maybe, my parents would notice and start talking again. First, they'd yell at me. Then, they would talk about how to fix this new problem. And then they would finally start talking about the good times and start laughing and smiling again.

But that didn't happen. Instead, when I got home, my father was stuffing his suitcase in the trunk of his car. I hid in the bushes. He peeled out of the driveway and sped away. The streetlights were on. It was dark. And my father's black car disappeared into the night.

I saw my mother standing in the doorway. She didn't shed a tear. She was already used to this charade. Every other night this week, he had done the same thing. I was always scared he wouldn't come back.

And this time, he didn't.

He wanted to. He called my mom to tell her that he was sorry, that he was coming home. I waited on the front porch and saw his car waiting at the intersection for the light to turn green. When the green light reflected off his car window and he started turning towards home, a truck came through the intersection and slammed into his brand-new car.

The driver of the truck came lumbering out, his passengers following. They were all drunk. They were all in high school. They all killed my dad.

My mother took them to court and they were tried as adults. I didn't know what their sentence was. I knew it would never be enough.

It wasn't until my dad was pronounced dead at the hospital and we were heading home in silence that my mom noticed my hair. She didn't yell, she didn't say a word. She only sighed and I thought maybe she'd start crying again.

I miss my dad.

My mother got a job at Pushing Limits, the gym where she exercised 24/7. The motto there was "No Whining". My mother thought it was so great she brought it home and hung it on every wall in the house. I couldn't see the words, no one could, but they were certainly there. I think my mom thought we had wasted enough of our time crying.

She wakes up at five AM to make a healthy breakfast for both of us and puts it in the refrigerator for me to heat up when I'm hungry. She goes to work at six and sets my alarm for six-thirty. I hit Snooze and sleep until nine. I put my breakfast in a brown paper bag and give it to Davie, the little boy who lives across the street. The youngest of the Harris boys, nearly ten years difference between him and his older brothers.

I eat cereal every morning and ride my bike until my mom comes back home at noon to have lunch with me. It's always a big meal, to give us energy throughout the day. When she comes home for dinner, we never have much. She says it would be consuming unneeded energy. I say I'm hungry. She doesn't know, but I sneak downstairs every night to get a snack. Something unhealthy that she certainly wouldn't approve of.

I miss my mom.

There was a bulletin board in the flower shop, Smelling Roses. Edna was advertising for a companion.

"Young or old," it said. "Just someone to sit and chat with."

Edna was the oldest person in all of Old Boston. I never would have guessed anyone could be so lonely.

But when I got to Edna's house that day and sat with her on her porch swing she said, "You must be as lonely as I am."

I miss the old me.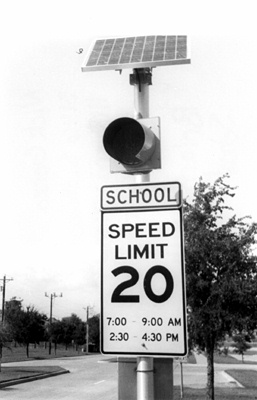 © Nick G., Highland Village, TX