LIfe is Always Unexpected
March 15, 2010
Life is always unexpected: even when everything seems to be going on well, adversities may appear and change one's life dramatically.

"Jonathan, our company couldn't pay for the workers, so you're laid off," said the employer of Jonathan, who approached him when he was still working.

"What!" yelled Jonathan in extreme horror, "This can't be tr…true?" His toolbox dropped to the floor immediately. He felt that a dark cloud with thunder was over his head and that a huge burden was lying on his back. He never imagined that such a catastrophe would happen to him.

His whole family including his wife and three children relied on him. He earned low income, so his family lived in the neighborhood filled with apartments. He had been favored by his employer because he worked the longest hours and produced the best quality products.

This was really unexpected to him because the company which he had been in was a very good company that lasted for a very long time, many customers preferred their company to others. But there were also rumors that the company employers were spending money for themselves lavishly.

A few days ago, their company even had a good advertisement on TV showing one of their new designs. When he saw the company's ad on TV, he believed that the company will be even better this year than the last.

That night, Jonathan lingered around on the streets, wondering how he would tell his family about this nightmare. The lonely streets were dark with only the moonlight shinning; the quietness gave Jonathan a more depressed feeling. He didn't want to go home and let his whole family know that in a few days they will be living in the homeless shelter or even worse, the streets! But in this late hour, he also received countless calls from his worried wife. Every time his cell phone rang, he hesitated about replying, but he never did. He pictured his worried wife, who sat in the dinner table, worried, not eating the meal she prepared. He couldn't imagine how horrified his wife would be, after a tiring day, taking care of the children, hoping to hear good news from him as usual. He also imagined some other people who encountered adversities in life and living in deep depression. But on TV, there were reports about other people who lost their jobs and still tried their best to find a new job and live a better life. After thinking of this, he made a firm decision not to give in to this adversity of his life and to go on and still live with optimism. Eventually, he would tell his family about this news, but he would struggle and try his best to find another job and overcome countless difficulties.

Just as the Roman philosopher Seneca said: "Great men rejoice in adversity, just as brave soldiers triumph in war," a robust person will become stronger through overcoming adversities. Every person should live on in a positive way even when fate isn't so kind to us.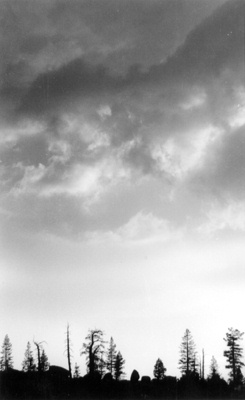 © Steve S., Marblehead, MA