Little Miracles
March 15, 2010
My name is Alli. My friend Jaycee once had an amazing and life changing experience. She explained to me that she is not that good of a storyteller so she wanted to leave the task up to me.
Jaycee just bought two golden retriever puppies. She named the girl Lucey and the boy Duke. They both had shiny golden coats and cute button eyes. One day Jaycee's husband was gone for work and she was sitting in the living room watching TV. The show that Jaycee was watching lost her interest and Jaycee soon drifted off to sleep. Immediately she woke up two her two new puppies barking. They barked constantly for the next eight minutes or so until finally Jaycee started to get worried. She wondered why the two dogs were barking so much. All of a sudden she new why the dogs were barking. She sniffed the air and smelled smoke. All of the smoke detectors went off in a flash and Jaycee opened the door to the living room and her vision was immediately clouded by smoke. She walked outside into the hallway and tried to find her way down the stairs. She felt a tuft of hair brush through her right hand and she grabbed onto it. Lucey and duke were guiding her out of the smoke! Jaycee could feel that the smoke was making her sick because she was coughing hard and could not stop. She pressed on and held tightly onto her beloved dogs fur. Jaycee finally could see the door leading to her freedom and stepped one foot after the other until she reached the door and felt her way outside. As soon as she got outside she ran to the nearest neighbors house and asked if she could use a phone. Judging the tone in her voice and the fact that Jaycee was covered in soot convinced the neighbors that Jaycee could use their phone. She immediately called the fire department and heard car sirens not long after. She held the dogs close to her and thanked god that she and her dogs were alive. Once she confirmed that the fire department was at her house, she called her husband and told him the whole story. Immediately her husband rushed home from work and stood with his wife and their two brave dogs in front of their nearly burnt down house. Jaycee remarked to her husband that although almost everything in their house was burnt to a crisp, she wished that her wedding dress hadn't burnt. She prayed about it until a firefighter walked up to her and said that she could go search the rubble for anything that wasn't burnt. Jaycee immediately walked upstairs to check on the spot where her wedding dress had been stored. As she walked into the room, she saw that everything in the room was burnt. She bent down to look under her bed where her wedding dress was stored. To her surprise, the box that contained her dress was sitting in the only part of the room that was not burnt. She opened the box and her wedding dress was untouched! She thanked god that her prayers were answered.
A few weeks later, Jaycee and her husband were playing with their dogs in the park when their two dogs dashed out into the street and were hit by a car. They tried to save them but both ended up dying the next day. Jaycee was sad for a while, but in the end she wondered if the two dogs were her guardian angels. She believed that they were sent to her and taken away so soon for a reason, and she was glad they were sent. After all, the two dogs saved her life.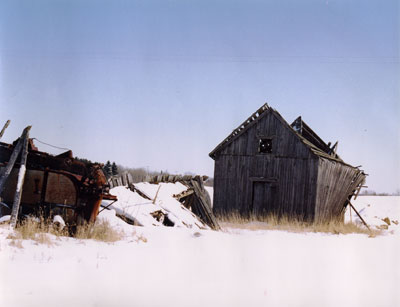 © Grace K., Boon, MI