a college story
March 15, 2010
One summer day there was a woman named Carrie who just one year ago graduated from high school and was hoping to get into collage. But she was told she needed more extra credit to get in they told her jobs are good for extra credit. So for the next to months she walked dogs but that was not going fast enough. So the next couple of weeks Carrie searched the town for jobs while walking the dogs.
For the next few days she searched and searched but there was no hope of finding a job that would help in time for next year. She tried to ask her parents but all they said was "collage is a privilege we will not pay for what you have to earn. "Two weeks went by with no hope of finding a job she almost gave up the search by as glimmer of fate the new café was looking to hire. The moment she saw that sign she ran so fast to it that the dog were running be hide her as she leaped across the street to the door. The man that was doing the interview with her asked if she needed this job for school when they were done he gave her a uniform and told her to be here for 8:00 tomorrow.
When she got home later that day she was so excited she couldn't sleep so when she finally did go to sleep it was 1:00 AM. When she woke up she looked at the clock and screamed it was 7:45 and walking it was 20 minutes to the café .so as she was running down the stairs of the apartment she took the skate board she has not used in years and sprinted to the café. As she was going she never took her eyes off the clock when she arrived it was 7:59 and she just died on one of the café chairs. By the time she started she already knows all the people that worked with her, and her best friend was the chef named Arleen her and Carrie friends to the bitter end.
Finally the day had come she had enough credits to get into collage, but when she went to apply they said that they could not accept her. when she asked why they said that she can't even pass one test that the collage pass her and she was devastated after all she had done she still didn't get in. then the next morning the school gives her a call asking her to come back so when she came back to the school the board started to change the place of her in the school then out of nowhere Arleen walks into the room. Turns out that the dean's daughter was Arleen and she made him reconsider her applications into the school and the next day she packed up and moved into a dorm with Arleen and Carrie finally got into collage.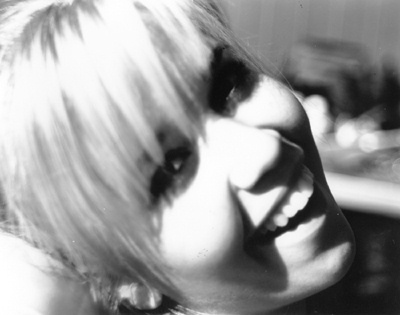 © Samantha H. Great Falls, VA