Breathless
March 8, 2010
Chapter 1:

*Katherine turned to face her mother. She brushed a light blond strand of hair off her face, it was bothering her. Vanessa, her mother, grabs Katherine's wrist, and pins it down at her side. She gripped her wrist a bit too hard, making it red, possibly bruised. Tears welled up in Katherine's eyes as her mom yanked at her shirt, forcing her stumble behind the unrecognizable woman.*

Some memories are best to be forgotten. But now, as I look at the picture of an adorable, golden-eyed, blonde-headed little girl, and her beautiful mother smiling into the old Canon camera, my mind flooded with unwanted memories. Well, mostly unwanted. Very few were wonderful, the ones where my mother wasn't drinking all the time, and her smile could still brighten my day. But that was 14 years ago. I shook my head, willing the thoughts to go away.

"Kat?" my foster mom poked her head through the door. I jumped, and wiped my face with the back of my hand. I hadn't realized I was crying. "Honey, you better hurry. It's your last day of High School. Better get up, breakfast is at the table," she said, patting me on the head, and then turning to leave.

"I'll be right there," I mumbled, when she was out of earshot. I pulled the blue sheet off my body, and rolled out of bed. My bare feet hit the cold hardwood. I pushed myself into a standing position and stumbled my way into our small family's oppositely large kitchen. My foster brother, Michael, was already devouring fried eggs and turkey bacon. I grabbed a plate, sat down, and began my day.

I wore an off-white, vintage dress that day. My light blonde hair was parted to the side, with a few soft curls framing my face. At school I was wished a few happy early birthdays. I had forgotten that the next day was my 19th birthday.

I failed sixth grade, I'll admit it. I'm not proud of it at all, and I had to retake it. I'm not going to try to make excuses, but at the time, I had been in four different foster homes just in that year.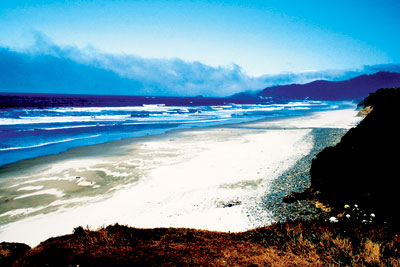 © Kristin R., Los Altos, CA