Time in Coffee Beans
March 2, 2010
He sighed.
How long had it even been?
Sitting in his one bedroom apartment, that only cost him three month's salary, there was one window. One window so old and yellow, it looked better shut.
He had been measuring his time in chapters. He must finish before his deadline, three days away.
"If only you had this epiphany earlier, we wouldn't have to be dealing with this time crunch!" he said to himself, out loud, in a whisper. Another thing, he had started talking to himself. Referring to him as we, or us, as if he could answer all his own problems with one conversation.
"Well, it's not my fault that I couldn't think of a good story! These things take time." He argued to himself.
He put his lips to his mug, no more coffee, and time for another pot.
Coffee was a good way to measure time, he guessed to himself. He must have gone through a few pounds of coffee beans by now?
He went into the closet he called a kitchen, sweat pants dragging on the dusty wood floor. He arched his hairless back while rubbing his chiseled torso and yawning. He couldn't remember the last time he slept more then 40 minutes in a row.
Power naps, he must have taken ten or so.
But how long has he been awake?
"Who knows and who cares!" he answered his own rhetorical question.
"Nobody cares." He answered himself again. "We already know that the only person who ever contacts us is the stupid editor wanting more and more."
"Well maybe if we left this damn apartment once in a while…" he let himself leave the sentence hanging in the air of his closet kitchen.
Starting to make more coffee he cursed.
"Of course we would run out of coffee right now, it's the climax!" he yelled at himself for not buying enough to fulfill his addiction.
He stroked his chin deciding what to do. Hairless chin he noted in his head. He never was able to grow a beard; another reason he didn't know how much time had passed.
"When was the last time I even showered!" his poor hygiene took him by surprise.
"We don't smell that bad." He sniffed at his exposed armpit. "Yes we do! Into the shower mister."
"Not until I'm done." He argued and left the closet kitchen to sit at his desk facing nothing.
An apartment with no windows leaves a lot of wall space. He filled it with pictures. Memories captured that reminded him of his past. Of his old life.
Opening the bottom left drawer, careful not to make it creak, as if to scare his other half, he pulled out his pack of cigarettes, noting it was his last pack. He was running out of supplies.
To say he was a chain smoker was an over statement, he liked smoking. When he inhaled the toxic fumes, he was shoved back into his creative mind. Ideas flowing like a river.
"She hates when you smoke." The voice whispered to his left shoulder.
"She isn't with us anymore." Another whisper could be heard in the apartment.
"Because you smoked." The first concluded.
He lit one up, took a deep breath and was able to focus. He saw the world with clarity, and a sense of understanding.
He cracked nine fingers; he could never get all ten, and started typing again. He was lost in his own world, a world where time was irrelevant, kids were happy, people fell in love and it rained all the time.
How long had it even been?
But did time really matter when there was no one to care where he was?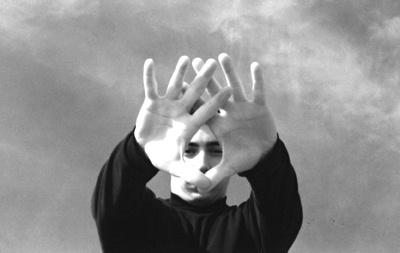 © Chris C., Milford, CT