NEW LIFE
February 11, 2010
"Todo claro?" He asked.

"Si lla pasenle." The coyote responded.

The man squeezing thru a small sharply cut hole on the U.S Mexican border and just like that he was on this side of the border leaving his 3 kids and wife behind looking for a better tomorrow for all of them. Running out of strength, water, and food supplies while he had to be out in the sun in the Arizona desert knowing that every step he took could be the last one in his life because of all the snakes, scorpions and other dangerous thing apart from heatstroke. He finally reached a store being all sweaty, dirty, and dehydrated the store clerk offered him some water thinking if he should call immigration. Asking for a phone the store clerk directed him to the corner where a phone booth was. He called his brother in law and told him were he was. And he went to pick him up.
Calling his wife they talked about.

"Como estan vieja?" he asked.

"Vien vien, te estrañamos." His wife replied

"Yo tambien." Saying in a sad voice feeling like his throat had expanded and like his cheeks were being pulled down making him hard to speak.

"Les mande un dinerito, ya me tengo que ir," ending the call.

7 moths later missing his family, remembering three little kids running around screaming having fun brought a few tear drops to his eyes. Wanting to see them had him thinking about going to Mexico because the fact of bringing them thru the desert was just too risky. Knowing that, he saved enough money to bring them legally to the U.S. as they arrived at the greyhound busses in the beginning of 2001 around 6 in the morning they all hugged, cried and kissed making up for the 11 months that they hadn't seen each other.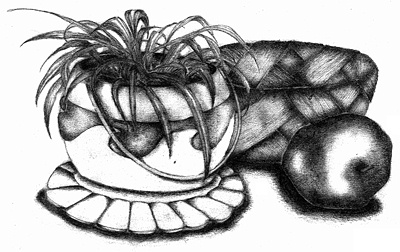 © Cara L., Medical Lake, WA