Prom Jitters
February 6, 2010
He's got to ask me right? I mean who else does he talk to? There's no way he's asking any other girl to prom. I never see him around anyone else. But then again I only see him after school. Oh shoot, is there someone else? I bet she's pretty. She has to be pretty, because why would he ask some ugly girl and not me? I'm nice enough I think and I'm pretty…right? I shouldn't have texted him yesterday and brought up prom, now I sound desperate. I bet she didn't text him, and now she's going with him and not me. I might cry, I can't believe he's asking someone else! Now what do I do, I've been ignoring every other guy I know so they wouldn't ask me before he did. Great, I fail. I need a really good date now, so I don't look like I really wanted to go with him. Maybe I'll go with that guy in my Math class, oh wait he has a girlfriend, darn! I might actually combust; I don't know what to do.
I faintly hear someone calling me, I can't tell who it is and quite frankly, I don't care who it is, I'm not in the mood to talk now. Everything is blending together, the sounds, the faces, everything. The only thing I can hear perfectly is my pounding thoughts about prom.
You're not good enough. You acted desperate and scared him away. Why would he want to take a desperate girl? Those thoughts kept echoing in my head over and over again.
Oh no, he's walking towards me. Wait WHO is he talking to?! Is that her? Is that his prom date? I hope not! She is pretty though. Oh my god WHY is he still talking to her? Wait, I think he's coming over. He's waving at me, why is he waving at me? Is he about to tell me he has a date? Oh great as if this day wasn't bad enough.
"I've been trying to get your attention this whole time! What were you like daydreaming?" he says to me.
"Uhhhh yeah sorry I guess I was, what's up?"
"I was wondering if you wanted to go to prom with me…"
Wait. Did he JUST ask me to prom?! Wow, and he really thinks he has to ask, I only hinted a bazillion times I'd say yes. Change my mind, my life doesn't suck, it just got so much better.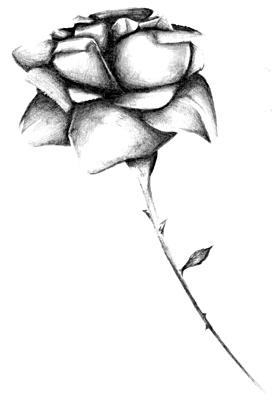 © Yisrawayl G., Philadelphia, PA