Connections
January 28, 2010
When I heard the dreadful news report it was completely unexpected. I almost felt the urge to cry. I can't see myself living in the future under these latest circumstances. The expression on my father's face was one of misery. My father's career is now shattered. I wonder if the news reporter knew that the words he had just spoken would affect many lives including his own. His report was telling the world information that most people would never dream of. I was hoping that this was part of an April Fool's joke since It is April first. I then realized a joke this substantial could never happen, the reporter was entirely serious. I looked out my window to see that New York City was going crazy. New York is the City that never sleeps but I have never seen this many people going berserk. I quickly raced to the elevator to get to the ground floor.
As I got out off the elevator there was a lady that seemed outraged, but I guess for this situation most people are going to act insane. She had a grocery cart filled with random items from the nearby convenient store. I guess everyone would be buying a lot today before there is nothing left. She pushed me out of the way so she could get to the elevator and I was a bit annoyed and felt like correcting her on her mistake, but she seemed pretty disturbed as is. I walked out of the building to a new world. Each person was fighting for their lives and I was confused on why they weren't enjoying their last modern day.
While walking down Broadway every store had extreme price increases. All of the stores realize that this is there last delivery of inventory so the businesses are trying to make as much profit before nine o'clock tonight.
When I returned home my parents were sitting on the couch listening to their Kiss records knowing they won't every hear Paul Stanley sing again. As I watched my parents holding each other with love I began to think, maybe it won't be so bad, maybe we all can survive with the love and friendship. At first I was nervous but now I think our world is heading in the right direction. My parents suddenly turned on the television and a rerun of the earlier news report was on.
As before the Reporter explained, "Hello my fellow Americans, the united nations has now decided to eliminate all electronics. This decision was made because electronics contribute to global warming. At nine o'clock tonight all electronics will cease. You will never be able to utilize electronics ever again; therefore this is my last time reporting to you from channel 9. Enjoy your last few hours under these circumstances and gods bless you America."
I think they make it seem so horrible. I mean, I know I will be quite depressed without my cell phone but, it gives people the opportunity to enjoy their time with family. I sat down beside my mother, gently resting my head on her shoulder. As we waited, with two minutes till nine at night, I do not feel nervous, most likely for the better. The reporter just came on channel nine live one last time.
The words that he was saying were now blurry and the television had gone black. I wanted to know what he was saying, but I just couldn't understand. My mother abruptly was shaking me. I was confused about what was happening and for a brief moment I blacked out.
A woman's voice I heard was shouting "Shelby, Shelby!"
I woke up in fear. My mom asked me why I was crying while I was sleeping. "Did you have a nightmare honey," she questioned.
I replied, "Only tears of happiness, mom," and I hugged her.
I noticed my iPod, cell phone, and my computer each with a pop-up message and quickly released my mother to reply. My friend Michele had texted me with great gossip and my hands were glued to my phone. See what I would do without connections with electronics.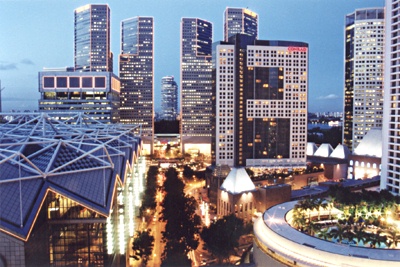 © Gretchen L., Edina, MN