Pretending
January 23, 2010
Lets pretend you weren't stupid. Lets pretend that you didn't say ~ sure ,be back before dark, no worries little sis, and then run off with that guy when you were drunk. Lets pretend that you took care of me, instead of the other way around. Lets pretend that we weren't foster children ever since I can remember, and you didn't run away from every good home and convince me to come with you every time, because, you were the oldest… you knew best.


Lets imagine that we didn't have to live on the streets because, of course, at seventeen, it was just so incredibly difficult for you to get and then actually keep a job for more than a couple days. Idiotic illegal immigrants that stole high school dropouts jobs, you always whined. Whatever. You were flaunting your malfunction by those words. Lets imagine that I didn't have to parent you, waking you up for work, making dinner when I could, holding your hair while you threw up from that hideous party, going to work myself when I was older, considering your income was much less stable with you drinking all over the place.


Lets forget that night when I followed you to your friend Lizzie's birthday bash to make sure you were all right, and found you telling some girl how awful your little sister was ,how you hated her, and couldn't she just let you die? couldn't she just stop being the annoying parent you didn't need? Lets forget that you were looking at me when you said those cutting words, and that I grew so terribly furious that I clamped my mouth down so that the sobs could not escape my lips, though the waterfall of betrayed tears did. Lets forget that I marched up to you and screamed while the tears were still pouring down my face~ Fine, you want die?! Go for it! don't let me stop you. You're just empty words, too narcissistic to die. All I ever did was try to help you out of the gutter. But no, you apparently like your dank, dark hole of deception, lies ,insecurity, selfishness, pain, and anger, you disintegrating pretender! Lets pretend you said ~I'm sorry, I didn't mean it. I love you,. Instead of saying ~Whatever, you've been a burden to me since you were born, get out of my life.


Lets pretend you had a life.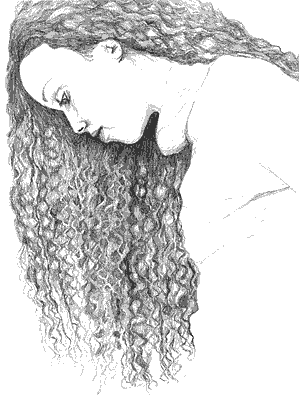 © Andrea S., Oakhurst, CA