Defeat
January 24, 2010
The bell rings. We run to the front door, all of us are pushing. I see Claire ahead of me; she reaches the sheet of paper and shouts victoriously.

"Yes!" She easily escapes the mob of seventh and eighth grade students.

I finally reach the sign. My heart rises and rises in my chest as the anxiety and anticipation grow. I scan down the Sheet. President: MIGUEL PARADO…I hear distant "Miguel!"'s and "Way to Go Miguel!" It has always been Miguel's dream to be president, he is now. I read on. Vice President: BILL MAYFAIR… My heart drops a tad for the friend that I voted for. She probably isn't that upset, she knew she didn't have much of a chance. The seventh graders are cheering for Bill. Secretary: CLAIRE GOLDFRANK. I smile happily at my best friend's name, a bittersweet victory over two other good friends. And then, there it is. Her name blares out at me. RUTHIE FLOWERS. I read it again to make sure my eyes aren't playing tricks. They're not. I read it again stunned. Treasurer: RUTHIE FLOWERS.
My heart is still rising, but it is also sinking at the same time. Up, up it goes, into my throat. I'm uncomprehending except for one word, a word that keeps flying through my mind, reappearing every second. DEFEAT.
I choke on the pain. I'm drowning in disappointment and shock. I whirl around and fake a happy yell. Sometimes if you lie to yourself you will eventually believe that you never wanted to win in the first place. What else can I do?
"Ruthie! Ruthie!" I call. I push my way through the crowd until I see her face. Her eyes are squinty with all her smiling. Her posse is crowded around her congratulating her. I hate the clique-y groups we have formed. Once we were all good friends, now we are cliques.
"Congratulations," I say painfully. Her face falls. I wonder if she can hear my disappointment.
"I'm so sorry," she says. Her friends fall silent to hear what I have to say to her. They all voted for her. Not one for me. They squirm a little awkwardly, knowing exactly what I'm thinking.
My face heats up with embarrassment. "You deserve it," I say with a smile and my heart seems to sink away from my throat and return to its normal position. She smiles sadly for me, and her group's conversation begins again. I walk to my locker. The pain is so heavy on my chest; it feels like my ribs will break.
I feel a pat on the back. I turn; it's my little brother, a sixth grader. He smiles and shrugs his shoulders.
"My whole grade voted for you," He says cheerfully. I nod with a smile.
"She deserved it," I say, and then he smiles and races off. I can't put my pain on him. It's mine to bear.
I look around at the faces I pass. Some are smiling, some are frowning, and some are talking. In my eighth-grade, insecure, self-centered mind their conversations revolve about me, about the election and me. They are all thinking how unfair it is, how I was the obvious choice for treasurer.
I study each face as they glance at me. I wonder every time if they voted for me or not. Sometimes the way that they smile apologetically assures me that I had their vote, other times their faces look embarrassed, and I know they voted for Ruthie.
I see another friend at her locker. She is disappointed, and I know why. I understand how she feels, beat out of a position that had her name written all over it. I feel the same way.
"Good try," I say softly to her. She turns to me and gives a half-hearted smile.
"I'm really mad…" she says through gritted teeth. The anger is her way of dealing with the pain. She didn't really want it that much. You could tell by the way she wavered about running or not, or which position she was running for.
I see another friend. She is crouched beside one of her posters scribbling ferociously on it with a black sharpie. As a self-doubting adolescent girl, I can see that she is beating herself up about the loss.
"Margaret?" I ask. She looks up, her face red with embarrassment and disappointment.
"I voted for you…" she says with a smile. I believe her.

"Good try, Marge," I reply kindly. She gives me a half smile back and returns to destroying her poster.

I pack up my bag, the pain drifts away slowly with the passing time. The heaviness weighing on my heart lightens. But it still hurts to know that after all I did, after I put myself out there like that, being so vulnerable and willing, that I was discarded, not wanted, not voted for. I stand to leave and heave the heavy backpack onto my shoulder.
I see my group of closest friends walking down the hall together. Annesley looks happy, even though Claire beat her. She had been expecting defeat. Claire gave a great speech and deserved the position. Martin and Jack walk a distance behind them. Martin looks annoyed. He lost too. He never takes losing well.

I join them in their walk down to the pick-up area.

"I voted for you," Martin offers a little angrily.

"Me too," Jack says smiling. He always smiles.

"Thanks."
It seems like almost everyone, except Ruthie's group, voted for me. So how did I lose?
As we leave the middle school building, the sunlight shines in my face and I see the old 1999 suburban we've had for almost eleven years now. My mom is perched in the front seat, much earlier than usual. Usually my brother and I have to wait for a long time before Mom picks us up. She probably was anticipating the announcement of the election results.

This is the part I hate. The part where I have to get in the car and tell the person, who helped me with all my posters for so many hours, that I didn't win, that it was all a waste.

She makes small talk and my friends wave goodbye to me as the car pulls away. My friends still like me, that's comforting. I may not be as funny as Ruthie, but still, my friends love me for who I am, not because I'm some silly treasurer.

She finally asks me the dreaded question. "How did it go?"

But it doesn't matter how I answer, and it doesn't matter what she says to try and comfort me, because I am comforted with the knowledge that rests deep down in my heart.
I took a risk, a trust fall, a leap of faith. I took the risk of having people catch me, and even though most didn't, the ones that did are more than enough to hold me and keep me up.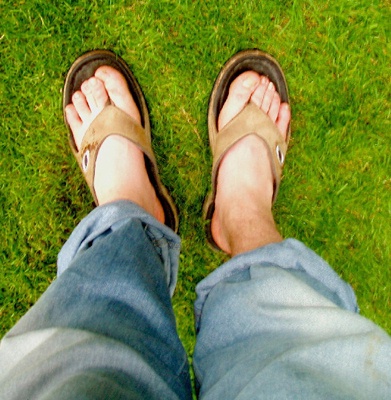 © Caitlin E., Sammamish, WA