I loved you, but not anymore.
January 19, 2010
I walked to my locker to put my books away after my boring, English class, and that was when I saw him walking my way. He was three years older, and absolutely adorable! He was a real gentleman, and everyone knew it. And to make it even better, he was mine.

Troy and I had been dating for over three months. I was a freshman, and he was a senior. We didn't care about the age, though.

"Hey, Babe." He said, coming up to me and putting his arm around my waist.

"Hey," I kissed his cheek.

"Are we hanging out after school today?"

I nodded a joyful nod. "You should come over to my house today." I announced.

"I thought that your dad wouldn't let me in your house?" It was a question. My father didn't agree with the age difference between Troy and me, but that wasn't going to stop me.

"Well, he won't, but he is out of town." I explained. "The house will be empty."

"Oh really?" He raised his eyebrow like he normally did when an idea intrigued him. I shook my head, and rolled my eyes with a small giggle as he pulled me closer.


Two weeks later.

"Troy, I'm pregnant." I told him in a silent classroom that I had forced him in to talk.

"You cheated on me?" He was angry.

"It's your's!" I exclaimed.

"No, it's not." He stated, and then walked out of the room.

I was a freshman in high school, and not only was I pregnant, but I was officially alone.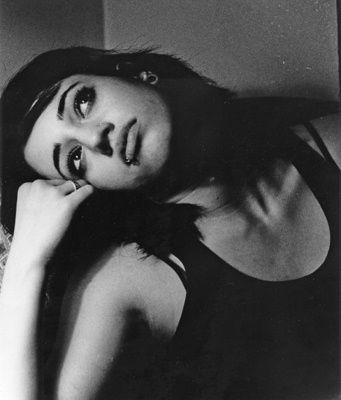 © Jessica B., Bethesda, MD