Beau's Story. Part one.
January 10, 2010
When she smiles, it reaches her eyes.
It's the kind of a smile that makes a face look all crinkley, but not hers.
She has that edgy outfit on,
the one with skinny jeans, chucks, and a band tee shirt.
It's the kind of outfit anyone else wouldn't dare to wear, but she pulls it off.
There's something about her that can silence a room, but you won't see her notice it.
This story isn't about a usual girl, this is
Beau's story.

Somewhere in between my seventh and sophomore year in school I got the nickname Beau, I don't even know how it started. It's not pronounced Bo, like the boy. Say the work beautiful without the -tiful part and you've got me. My parents named my Sarah, but the only time you'll hear me called that is on the roster on a new teachers list. They always say, "Let me know if you want to go by something different", and when they get to my name on the list "Beau" is the first thing out of my mouth. Not here, or present, but Beau. I think it's really funny when they look up at me, confusion splattered all over there face. Subs are always the worst. "I'm sorry, what was that?" They'll say, making sure they heard me right. "I like to go by Beau." I'll say sweetly, spelling it out for them when they ask. They'll keep going down the list like nothing happened, but I know they're thinking differently. Some kids don't even know my real name. Others say I don't have a name. It just shows you how desperate some people are to cause chaos between the social classes.

"Beau! Wait up!" I turned around and saw a brief flash of blonde before colliding into a hug with my best friend Autumn.

"Hey Leaf, how was science?" I know what you're thinking. But in my defense, Autumn was a really long name for a kindergartner to say all the time, and so I started calling her Leaf and it stuck. We've been friends since I moved in next door to her family. Her beach blonde bob cut stands in mighty comparison to my dark brown waves, and her eyes are lighter than the sky blue skies of our hometown, San Francisco, but in everything else we look exactly alike. Same tall willowy frame with small busts and size three waste lines, and the same small but mighty personality.

"I spilt my project all over my new lab partner, and he had to change his pants. I thought I was going to pee mine cause I couldn't stop laughing. My teacher didn't think it was so funny though, I have a detention for tomorrow morning, so I guess you don't have to pick me up."

"Yess, that means I get to leave my house a whole 30 seconds later." I smiled and pumped my fists in the air.

"I don't have enough caffeine to deal with your sarcasm so save it for after lunch." Autumn said, yawning. We laughed and started toward the lunch room, excited to hear the drama from the rest of our croud.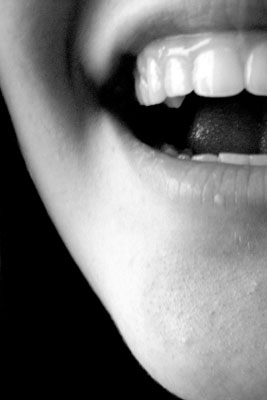 © Katya K., Westfield, IN