White Roses
January 9, 2010
It was getting colder by the minute. And I could se that Lye; my husband wasn't coming home, at least not tonight. I sat with my children Ricky, Caprice and Mason, hoping that they would be to cold, hoping that their little bodies would be strong and make it thru this night.
All three were asleep and just prayed that they would wake up that next morning.

"Mother, mother!" Mason, my 2 year old called for me. My eyes shot open at the moment. The first thing I could see what Masons little face over me. Because I was American, and my husband was Native American, all of my children were a little darker in shade then I was. But that was fine with me.
"What wrong baby was wrong?" I asked him. Mason had dark brown hair and green eyes, like his father. 8 years ago, I went on a trip to a small island in right on the coast of Florida. The Island was called Tarja. Most people had no idea of it. And because of my fathers job in government, I did. So I went there.
It was such a beautiful place. And there were real, real Native Americans there. No just people that descended from Native Americans, the real thing. People that lived in tepees, and tents. I thought it was amazing. So I decided to stay. And I met Lye. We were the best of friends from the moment on. We go married after a year of being there, we had Ricky after a year of marriage. He's 8 now.
I wanted to live like them, be like them. And I was, right up until I get pregnant with Mason. I am still a little fuzzy on the reasons why we had to leave, but I just know we did. Thats all Lye would tell me. He would say a word about anything else.
"Daddy's back, daddy's back!" Mason chanted. I got up and looked around my tent.
"Where are Caprice and Ricky?" I asked him, we was only 3 but he was way to smart of his own well being.
"Outside with daddy!" He said. I started to run outside and saw a sight that made my heart leap for joy.
"Lye, your back." I looked at my husband, his beautiful caramel skin and dark, hair and eyes could make any girl want to be his.
He smiled at me and kissed me on my forehead, but soon that smile was gone. "Wanda," he said. "Are you still going to keep your promise to me?"
I looked at him not realizing what he was saying, and then I got it. I had promised him that some day I would take him back to America with me. "Yes, of course." I said. "Now?" I asked.
"Yes, now. We have to leave." Something about the way he said that, made me to a double take. But before I could say a thing, he was saying it again. "Now." He said.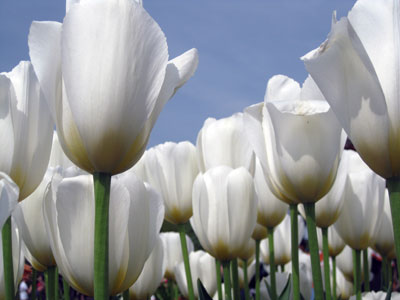 © Amanda S.