Mudders Dream
December 17, 2009
Every mudder has a dream pit. A deep, thick, soupy mud hole, and whenever someone finds a mud pit it usually isn't soupy enough and they can make it no problem. Then one day a baby was born and his parents called him Charlie. He loved to run his toy trucks through mud puddles and his parents knew he was going to be a professional mudder when he grew up spending every day working on his truck whenever he could, and going all over the country to win mud races. One day when he turned 12 he went to his backyard and climbed into his dads backhoe and made a big pit. He took the garden hose and filled it up and it was perfect -a big soupy,thick, mud hole. He then took his dads truck and tried to make it through and his dads truck got stuck in the mud.

Charlie's dad got really upset at him and they needed to get the backhoe and use that to pull the truck out. Charlie had to clean the whole truck off and make it spotless. Charlie made it all clean then his dad thought it would be hysterical to take it mudding again just so his son had to clean it again so that's what he did.

But Charlie's dad made it the whole way through and Charlie asked how he did that. His dad said he used to love to go mudding just like Charlie and he knew every trick possible to get a truck through the mud.
Charlie begged his dad to teach him and his dad said he would teach him something new every week when he turned 16. So the next few years went on and Charlie finally turned 16. He was so happy he could finally learn the tricks. So when he woke up that morning he went to the kitchen and saw a pair of keys on the counter with a note on them. The note said "The trucks all yours." So he was so happy about that he ran out side to the truck and just hugged it.
Charlie saw his dad down at the mud pit digging in it making it deeper. Then Charlie ran over to his dad and asked what he was doing and he said making it deeper. So Charlie was happy with that. He then ran and got in his new truck and stated it and drove over to the new and improved mud pit. He let his dad get in and he went for it. Once he got stuck his dad told him what to do. He said give it all its got and steer from left to right left to right. So Charlie tried it and it worked. He then went back to the start of it and asked his dad what to do so he wouldn't get stuck. So his dad told him to stay towards the edges because it's usually shallower. So Charlie did that and made it through no problem. So he asked his dad if he could enter into a local competition and he said. . . . . . . . . . . . . . . . . . . . . . . . . . . . . . . . . . . . . . . . . . . . . . . . . . Yes.
So he went on the internet and found the nearest mudding competition. And it was happening that day. So him and his dad hopped in his truck and drove to the event and got there just in time to register. There was big lifted trucks everywhere and they were all clean just waiting to get muddy. So they went and looked around then they found the mud pit. It was the craziest event they have ever seen. Charlie was happy though that they got there late so then there would be tracks in the mud for him to follow so it would be easier. He then heard the announcements saying that all people competing in the beginning class to go sign in and get the number. So he went and got his number and he was last in line to go. So he watched everyone else go and to everyone's surprise NO ONE made it. Then it was Charlie's turn. He remembered what his dad told him, to jam the throttle in till the pit ends.

He went at it and he started to get stuck but he gave it all it had and he started to
Move again and he made it. He was the first in his class to make it so he won, His first ever mud bog. This mad e him so happy. He then went home and told his mom about all this. And she was so happy for him. She made him a special dinner and everything because he won also because it was his birthday. Then he went outside to clean his truck and he got it so clean it looked like it never even gone through the mud


Then it got dark out and he went to bed. Then the next day he had school so he went to school and he told everyone about his first place trophy. Everyone was so happy for him. Then he got home and he went on the computer to look for parts for his truck since he needed new tires. He then found some that he loved. They had nice deep lugs thick sidewalls and just looked bad.
He then ordered them. After that he told his dad he ordered new tires for his truck and he showed them to him and he said that it was a good idea. Then the next day the new tires came. Charlie put on the new tires and tried it out. He went through their mud pit no problem so they had to make it better. So he got on their tractor and went down and made it even deeper soupier and longer.

After that he went through with his new tires again and still couldn't get stuck. He then found another competition around his area. SO he had a week to prepare and he did just that. Then he went to the competition and they didn't have a beginner class so he had to join the modified intermediate class. He knew he had to step up his game to win this one so that's what he did.

He went over to his truck and got in it. Then He waited for his class to start which only took five min. He was the first one in his class to go this time so there wouldn't be any ruts for him to follow. So he went to the starting line and he waited for the signal. Just then it started to downpour. So he had to wait for the rain to stop which made the water even higher. Then it stopped raining and he went back to the starting line and the guy gave the signal to start. Charlie went into the pit but when he went in, he got on the side and flipped his truck. His head was underwater and he couldn't breathe. The rescue crew went rushing in to try to save him but then…………….. when they got him out it was to late or they thought it was to late. They put him in the ambulance and took him to the hospital. His parents followed the ambulance to the hospital and when they got there the people in the ambulance saved him.

In the hospital Charlie was very bored. All he wanted to do was get back in his truck and go mudding but he had to stay in the hospital. So he sat there and he was super tired of all these people coming into his room with get well soon cards so he told his parents to tell everyone to stop coming in. After a week in the hospital he could finally go home but he couldn't do anything for another whole week so he had to just be bored. After the week went bye he was ready to get back in the game. One night he heard his parents talking. They were saying that they might have to sell the house because Charlie's hospital bills were so high. So Charlie knew he had to win a lot of races to pay his parents back. So he planned a country wide mud run that he could get to a lot of the mud races in the whole country which with the prize money he could pay his parents back. He then went to his parents and told them that he was going to leave in 2 days because he wanted to pay the bill for them. He showed them all the events he was planning to enter in and they said it was a good idea. They said he should start early in the morning so he can get there in time. The next morning he went to his parents and told them he was leaving. They said good luck and that they love him. He then was off. He went to his truck and got on the road. His first stop was in Texas at the mud nationals. He went to it and it was amazing all the trucks that were there. He went and signed up and he did his usually thing looking over his truck. After that his class went and he won. He won 5000 dollars which was a lot of money for Charlie. He then left texas to go to another mud rally and he kept winning these races over and over and over and over and over and over and over and over and over and over and over and over and over again. Soon he had enough money to pay his parents back. So he called them and told them he could pay them back and that he was coming home. It was a long drive because he ended up in California and he had to drive to Pennsylvania. It took him 4 days of driving to get home and when he did he went to his room and just slept. He was super tired from the long drive. After he woke up he went and saw his parents at work and they were overjoyed that they could pay off the hospital bills and that they're little boy was home. This is the end of this amazing story about a boy that had a dream.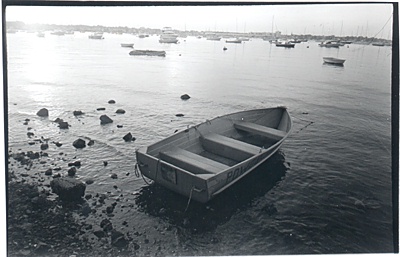 © Chris M., Marblehead, MA