Forgive Me
December 16, 2009
Our friendship was unbreakable. Like a diamond it shone around others trembling little stones; we had it all two perfectly different girls running around at recess. We were inseperable. Attatched at the hip. We did everything together. Our occasional disputes didn't last more than a few minutes.
Everything changed once we left elementary school. As usual we spent the summer together, we were literally together every day. But on our first day of Middle school, I met someone. His name was Ethan and he was everything I had ever dreamed of in a first boyfriend. He was tall, had huge chocolaty eyes , and had the best sense of humor I had ever heard in a guy.
Over the course of the next few weeks I told you that I liked him. We spent hours on the phone as I babbled on and on about how beautiful and sweet he was. In these conversations you never ended up saying anything. Then one day my innocent little crush through a birthday party. Now we weren't the most popular of girls, but Ethan invited almost everyone from every one of our classes.
The party was in the middle of November and November in Southern Colorado is not the warmest time of the year. We spent hours picking out the perfect outfits. I wore light blue skinny jeans with an awesomely tye-dyed shirt that skimmed the outline of my body so well! You did my makeup perfectly and I've got to say we looked pretty good.
When my mom dropped us off we knocked on the door and got no answer. We could hear music coming from your backyard so we walked around back. His backyard was HUGE, there was a hammock, a trampoline and a grill being manned by a man I could only imagine was his father. Then there in the middle of the yard was a fire that was taller than me! It was the most spectacular party I had ever seen!
We split up hanging out with different people then I went to find you. I wish I hadn't found you. You could have kept your little secret forever! Nothing would have changed.
I found you talking to him. This wouldn't be bad except that he was all over you. I could see you didn't exactly try to stop him. After that I went home. I was heartbroken. I knew now that Ethan and I would never be together. We stopped hanging out as much too.
You started to date him, and I watched. I hung out with kids from my band class that I love, but they are just not the same.
You started to date him, and I watched. I hung out with kids from my band class that I love, but they are just not the same. You started to become friends with different kids. The Emos, as they were referred to by others. I pictured you popping pills and cutting because that's what was in but I never expected what was next.
It was late April, around seven o'clock at night when my cell phone rang. There was an unknown number on the caller ID. But I recognized it the moment I saw it: Your home number. I answered quickly and the first thing I heard was a sob. You were screaming and crying and apologizing for being such a horrible friend.
I said that it was fine, and that I forgave you.
Then when we got off the phone I realized that she could do something horrible. I grabbed my mom's phone and quickly called her mom. I told her what had happened and her mom rushed home to find her daughter on the couch with an empty bottle of sleeping pills in her hand.
I forgave you for what you did to me. But I will never forgive you for trying to kill yourself.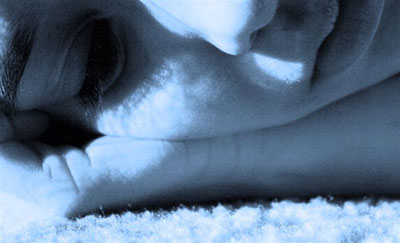 © Paula B., Katy, TX