My Good Day
November 24, 2009
The first day of the GrandIsland Carnival I met my friend Liz there. Well I didn't know that she was going to bring some people with her that I didn't evan know. So when Liz showed up at the Carnival there were 3 guy's with her. I thought one of them (by the name of Leo) was really cute.
So then me and Leo went on ride together and for some odd reason Liz got really, really mad!! Then it was time for me to leave the Carnival, so I told Liz that. Then Leo says "I will walk you out to the parking lot." So I let him of course=)! Then I said well maybe we can see each other again sometime okay??!! The he kissed me! <3... I got his number and we talked all the time none stop.
Wow that was the best day of my life. I will never forget when Leo asked me out, then we went on a dat to the Carnival "Ha Ha everything must happen at the Carnival." Then I introduced Leo to all of my friends Yesenia, Gemma, Jen, Thalia, and i think that's it. Hmm, memories I will never let go. I wonder were Leo is today and how he is doing???.....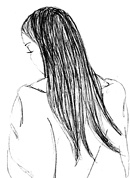 © Miranda B., Neosho, NY